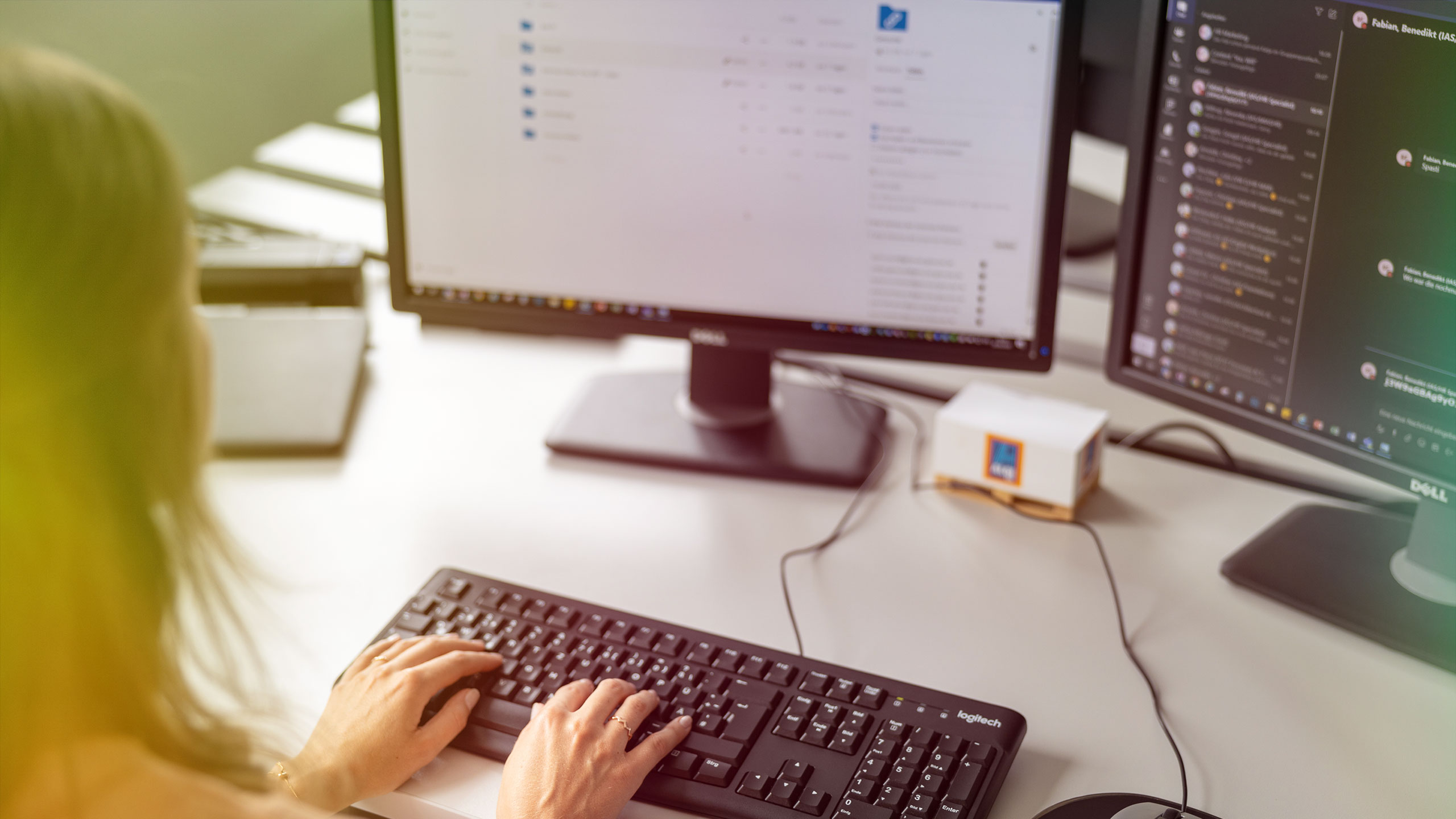 A new digital touchpoint for our customers all over the world
The ALDI SOUTH websites must run smoothly. For this purpose, we use Adobe Experience Manager AEM as a blueprint for global communication.
Global brands such as ALDI SOUTH need a uniform appearance across all touchpoints as this is the only way to ensure that consumers become loyal customers and suppliers become business partners. Our Customer Interaction (CI) department constantly faces these challenges every single day. Adobe Experience Manager (AEM) is the platform on which we create new CI solutions for positive customer experiences.
Content and assets in one single place
AEM combines a content management system with an asset management system, enabling us to manage and scale country-specific and global digital assets. By using the content management system, these assets can be integrated directly into the website; content is generated and can be reused and adapted for individual countries. AEM allows us to create new websites for different countries without much effort and we can easily connect these websites to the other CI solutions in the backend.
The software has already proven its advantages in a first major project. At the beginning of 2020, we launched our new www.hofer.at website based on AEM. Connected to this is a new e-commerce feature using SAP Commerce and various marketing applications such as Adobe Analytics and Adobe Target. The website was the first project that ALDI SOUTH International IT rolled out using AEM.
The technical challenges that a go-live entails – especially the integration into other systems such as SAP Commerce – and the strong need for coordination with all stakeholders were mastered brilliantly by our CI experts. Their task now is to work with AEM to ensure the smooth functioning of the current www.hofer.at website and future websites of other ALDI SOUTH countries.
Blueprint for worldwide communication
ALDI SOUTH follows the approach of a "global template" and can create a kind of blueprint in AEM for this purpose. This blueprint can be reused for the individual countries and specifically adapted based on the requirements of the respective countries or customers.
The advantages of AEM are obvious: On the one hand, the faster digital supply of customers with information on current topics and sales campaigns can significantly increase customer satisfaction. On the other hand, all ALDI SOUTH countries are to implement their websites via AEM in the future. Bringing all countries gradually onto the same system – however, with different adjustments and authorisations – promises exciting challenges for the area of CI.
Networking on a large and a small scale
Thanks to software solutions such as AEM, our stores and employees worldwide will grow together even more strongly. The employees in the area of CI feel this particularly strongly: ALDI SOUTH offers them insight into various software areas; our CI employees are in constant contact with their business counterparts and other platform teams. Only this way will we be able to create an interlocking CI landscape that offers no room for silo mentality.