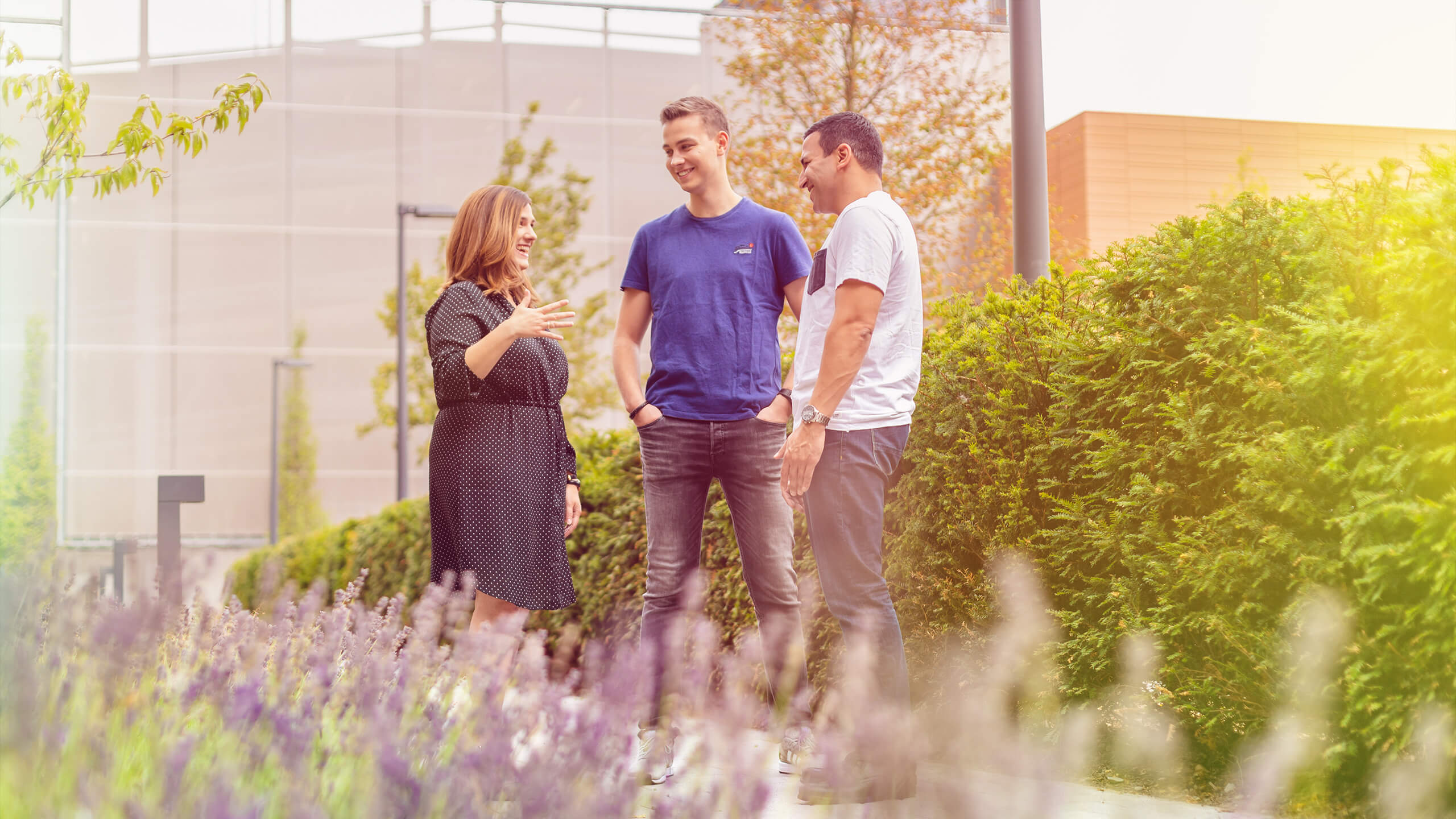 Rewards & Fairness
To overview
Benefits that demonstrate how much you are valued
Teamwork is very important at ALDI SOUTH IT. But we also know about the value of each individual employee. That's why it is important to us that you not only feel comfortable in the workplace, we also want you to have prospects to develop, both personally and professionally. We promote this by means of many different measures. Whether it's parental leave or moving house, you can count on us for support. And of course you can expect a fair salary too. So, what are you waiting for?
We are building the future of ALDI SOUTH IT
Many projects mark the restructuring of IT operations at ALDI SOUTH – here we present one of these to you
What you can expect from us
From Mülheim to Melbourne – together we are building one of the most modern IT system landscapes in the retail industry. We are happy to invest in this – you can count on that.
Respect
Teamwork means respecting each other and accepting other opinions. This is how we achieve our goals together.
Remuneration
Attractive remuneration in line with the market. In addition, we also offer special benefits such as Christmas and holiday bonuses as well as overtime compensation.
Flexible and mobile working
Flexitime, mobile working within Germany, part-time working –you choose what suits you best. We support you with state-of-the-art technology and equipment for mobile working, such as monitors and headsets
Development opportunities
It's not just all about work. Our ALDI SOUTH ACADEMY offers language courses, seminars and individual training – we enable you to further develop.
Corporate benefits
Benefit from many different discounts offered by our business partners. So why not hit the gym, for example?
What our employees have to say