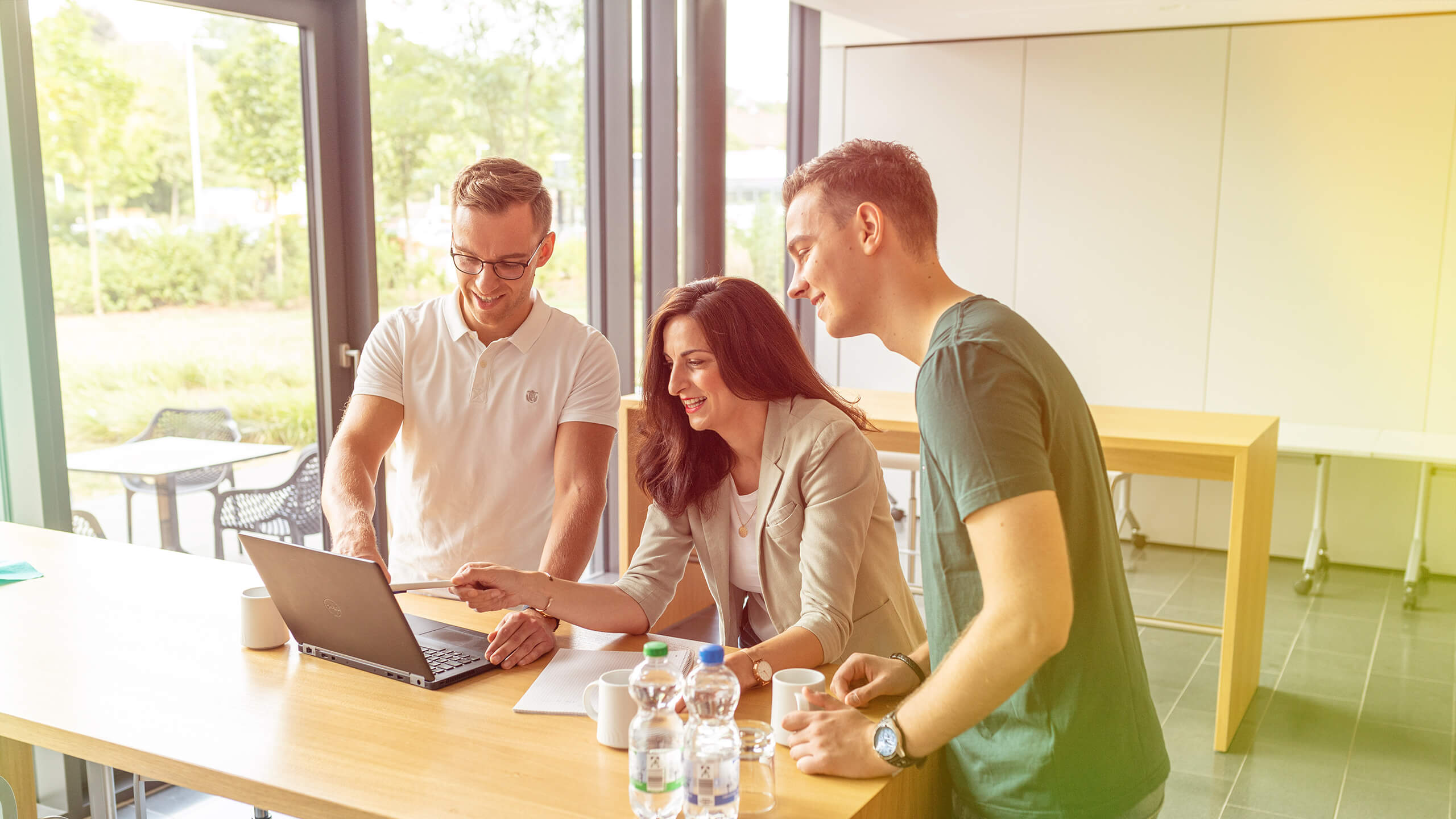 With these colleagues, your workplace becomes the place to be
One product doesn't make a supermarket, but it shouldn't be missing either – that's exactly the way it is at ALDI SOUTH's IT department. Every individual employee counts, but team spirit and collegiality, even across borders, are our top values. That is the only way we can design one of the best system landscapes in the retail industry. What this means is: You can participate, develop and grow – no matter which job you choose.
We are building the future of ALDI SOUTH IT
Several projects shape the restructuring of ALDI SOUTH IT – here are some we would like to present to you.
What you can expect from us
We are many individuals, but together we are everything. Team spirit drives us to bring our visions to life. What does this mean?
Collegiality
We are more than just colleagues and also enjoy spending our free time together.
Internationality
We operate worldwide – cosmopolitanism is part of our DNA at ALDI SOUTH IT.
Goal orientation
We approach challenges pragmatically and work in a solution-oriented manner.
Independence
Your project, your idea? With us, you can realise both your work-related and personal vision and goals.
Modular onboarding
Individualised and personal –start with us as it fits your personal needs.
Buddy concept
Each newcomer at ALDI SOUTH IT will have their own personal buddy.
This is what our employees have to say