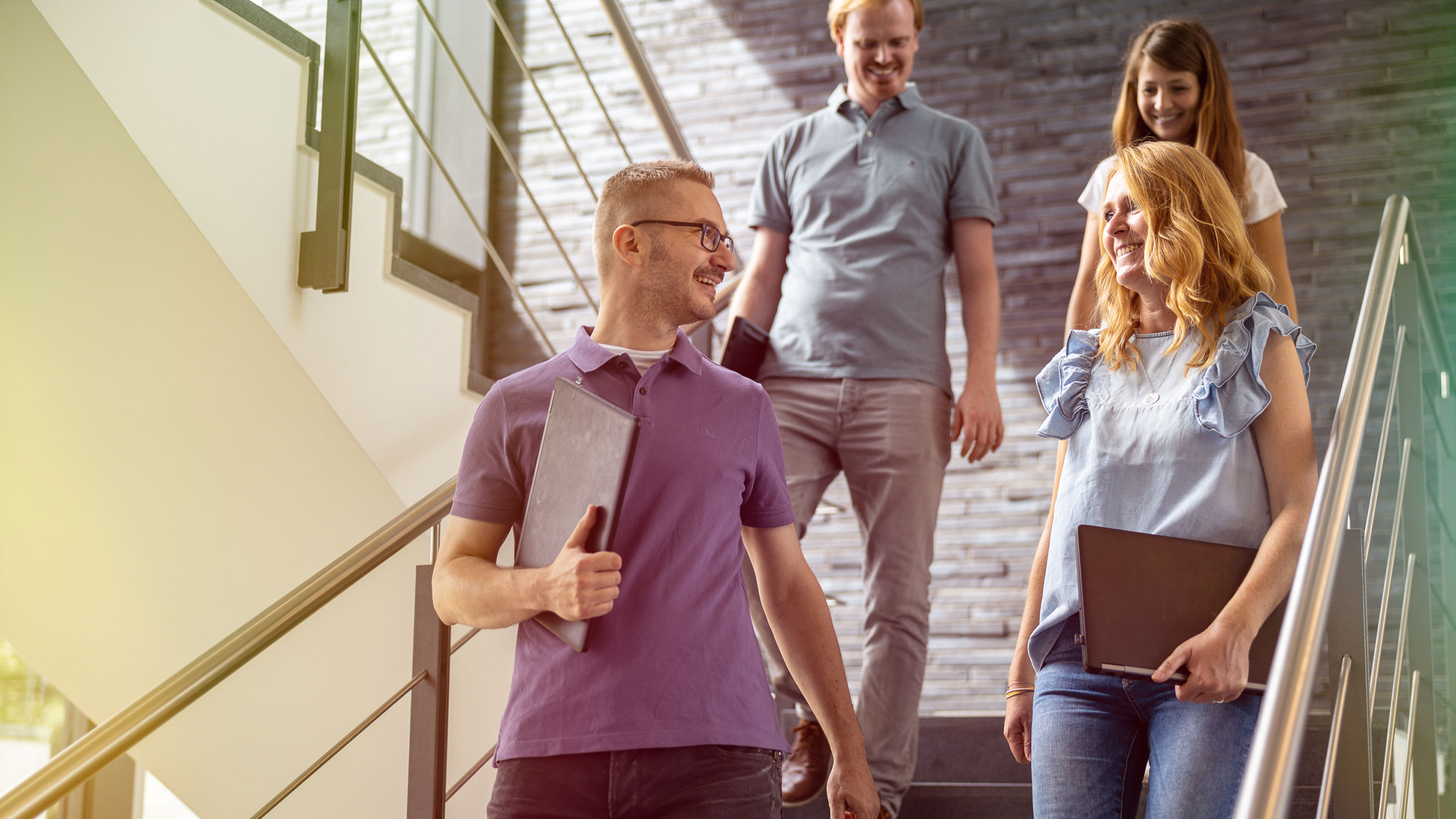 Reliability – the basis on which we grow together
How do you manage to hold on to tried and tested approaches while still breaking new ground? Over the decades, ALDI SOUTH has not only grown to become an established market player in the retail sector, it has also proven to be a stable employer. This secure position enables us to rethink and initiate innovative new projects, especially within IT. Our employees benefit from this balancing act, from change despite continuity – literally in two senses.
We are building the future of ALDI SOUTH IT
Many projects mark the restructuring of the IT operations at ALDI SOUTH – here we present some of these to you.
What you can expect from us
We trust in the tried and tested – and yet we think outside the box. We can only achieve our vision with firm values. Values you can count on.
Family business
Sustainability and caring about future generations are not foreign concepts to us. The same is true for our employees.
Health and safety
We want you to feel good about coming to work every day. That's why we aim to provide a healthy working environment.
Well-being and health activities
We want you to feel good about coming to work every day. That's why we take care of your health by providing offers such as a wellness portal, sports activities, health weeks and occupational health checks.
Loyalty
We stand by our hiring decisions. Once you join us, you're part of the team.
Perspective
Our IT department is discovering new international horizons. We are using new technologies systematically and breaking new ground – be part of it!
What our employees have to say