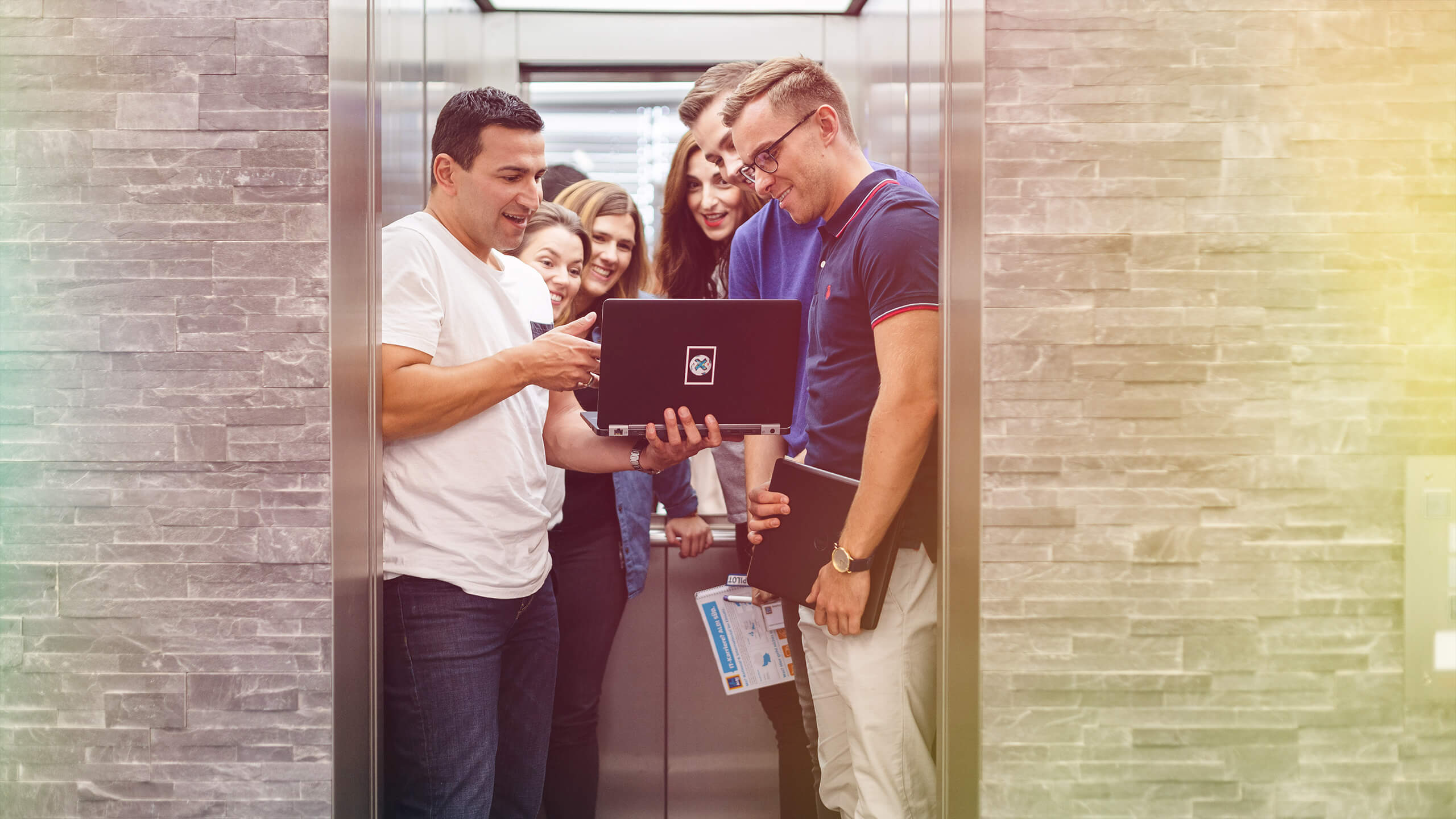 Tools which we jointly use to take our IT landscape to the next level
We at ALDI SOUTH IT are in the middle of many international projects. We use the latest technology and state-of-the-art tools to achieve all our goals. Only the best is good enough for us to provide sustainable solutions. Our IT experts' enthusiasm and spirit is what ensures that we succeed in this by driving international projects forward and by only being satisfied with the best. The fact that you sometimes have to find unusual solutions is no obstacle for us.
We are creating the future of IT at ALDI SOUTH
Several projects shape the path to restructuring the IT department of ALDI SOUTH – here are some we would like to present to you
Working in IT at ALDI SOUTH – it's more than just a job
Exciting projects and technology, a friendly working climate, international colleagues – take a look at what benefits are in store for you
State-of-the-Art
We work with State-of-the-Art software solutions from business partners such as SAP, Adobe and Salesforce.
Internationality
Whether it is about a new regional business entity in China or an app for Australia – we think outside the box.
Excitement
Don't expect boring run-of-the-mill projects from us – we are the bespoke tailors of IT in the retail industry.
Proximity to our customers
We are not sitting in an ivory tower, instead, at ALDI SOUTH IT, we are always close to our customers and to the retail industry.
Spirit & Collaboration
We are many individuals, but together we are everything. Team spirit drives us to bring our visions to life. What does this mean?
Collegiality - We are more than just colleagues and also enjoy spending our free time together.
Internationality - We operate worldwide – cosmopolitanism is part of our DNA at ALDI SOUTH IT.
Goal orientation - We approach challenges pragmatically and work in a solution-oriented manner.
Independence - Your project, your idea? With us, you can realise both your work-related and personal vision and goals.
Modular onboarding - Individualised and personal –start with us as it fits your personal needs.
Buddy concept - Each newcomer at ALDI SOUTH IT will have their own personal buddy.
Rewards & Fairness
From Mülheim to Melbourne – together we are building one of the most modern IT system landscapes in the retail industry. We are happy to invest in this – you can count on that.
Respect - Teamwork means respecting each other and accepting other opinions. This is how we achieve our goals together.
Development opportunities - It's not just all about work. Our ALDI SOUTH ACADEMY offers language courses, seminars and individual training – we enable you to further develop.
Corporate benefits - Benefit from many different discounts offered by our business partners. So why not hit the gym, for example?
Remuneration - Attractive remuneration in line with the market. In addition, we also offer special benefits such as Christmas and holiday bonuses as well as overtime compensation.
Flexible and mobile working - Flexitime, mobile working within Germany, part-time working –you choose what suits you best. We support you with state-of-the-art technology and equipment for mobile working, such as monitors and headsets.
Workation - You also have the opportunity to carry out your work from selected countries. The maximum number of Workation days is 30 working days per calendar year for employees with a five-day working week.
Stability & Change
We trust in the tried and tested – and yet we think outside the box. We can only achieve our vision with firm values. Values you can count on.
Family business - Sustainability and caring about future generations are not foreign concepts to us. The same is true for our employees.
Perspective - Our IT department is discovering new international horizons. We are using new technologies systematically and breaking new ground – be part of it!
Well-being and health activities - We want you to feel good about coming to work every day. That's why we take care of your health by providing offers such as a wellness portal, sports activities, health weeks and occupational health checks.
Health and safety - We want you to feel good about coming to work every day. That's why we aim to provide a healthy working environment.
Loyalty - We stand by our hiring decisions. Once you join us, you're part of the team.
Our technology partners share our vision
This is what our employees have to say