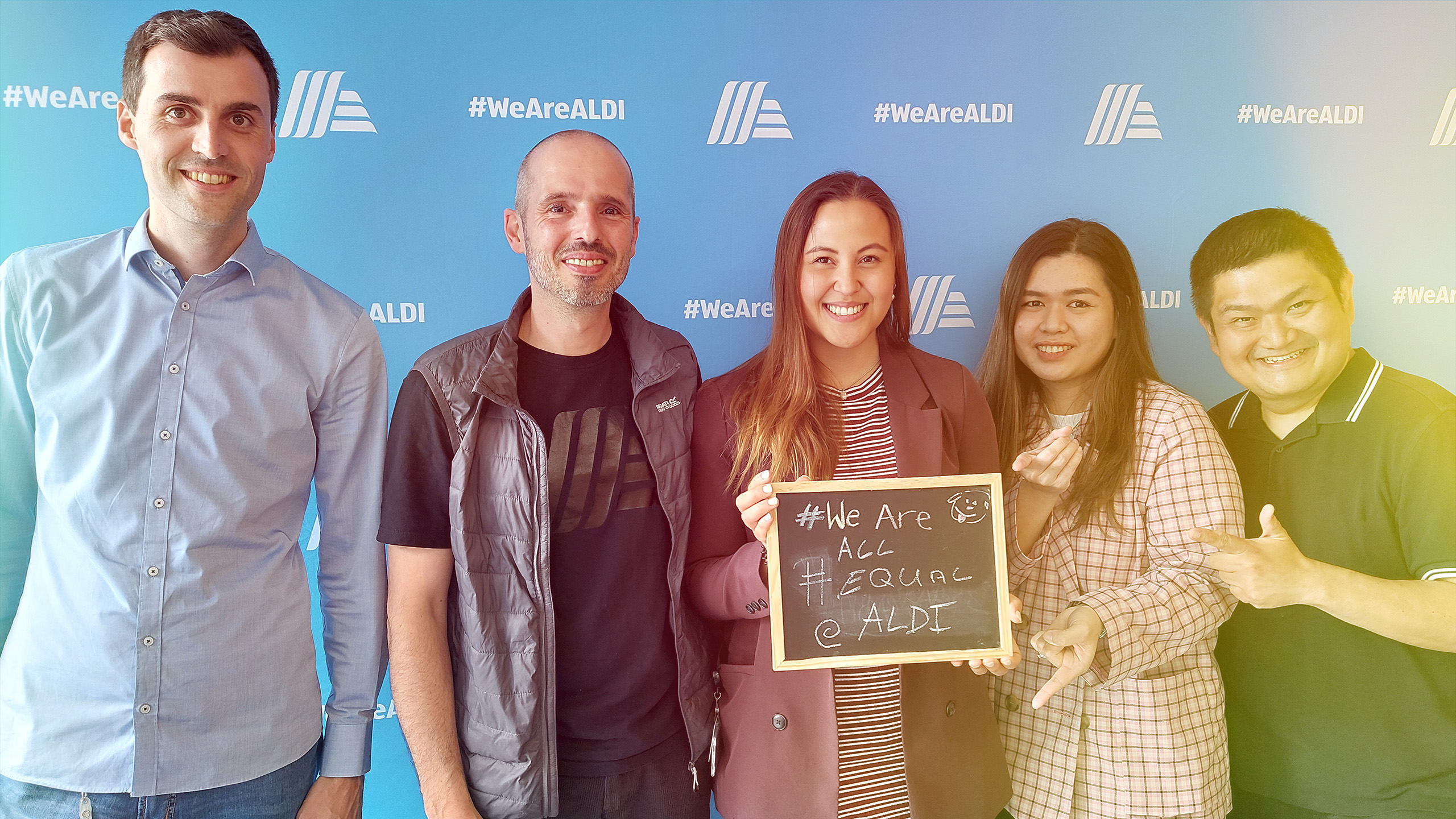 Diversity Week at ALDI SOUTH: Everyone makes a real difference
At ALDI SOUTH, we see diversity as a strength and firmly believe that it is a key driver behind our success. We value the individuality of our colleagues and are convinced that diversity promotes innovation, commitment and the retention of talent. As we believe this topic is so important, we organise a "Diversity Week" once a year. This year's event took place end of May. We celebrated diversity at ALDI SOUTH with a variety of activities, making it clear that we want to create an inclusive culture for all.
Employees tell their stories
As part of Diversity Week, various colleagues shared their personal stories each day in various keynotes under the slogan "#WeAreALDI". These colleagues were thoroughly prepared in advance as part of a D&I speaker development programme. The keynotes expressed first-hand the individual challenges people face in their everyday (working) lives due to their unique qualities and showed us why diversity enriches our team. Topics included gender diversity, social and ethnic background, physical disability as well as age diversity.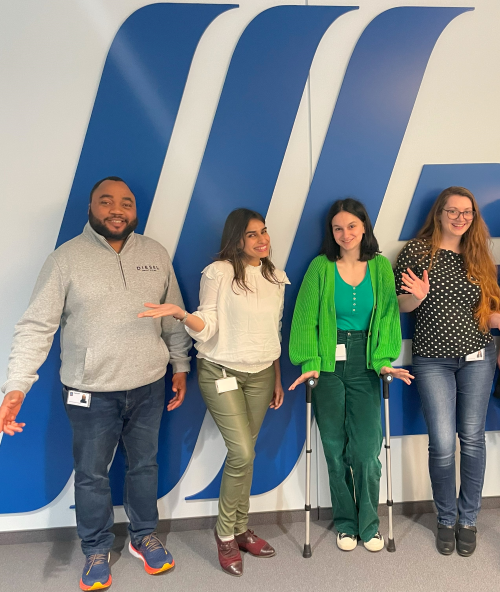 Speaker of our Diversity Week
"#WeAreALDI" exhibition
Everyone contributes to the bigger picture: This was demonstrated in our "#WeAreALDI" exhibition. We even had a display wall. Here, colleagues were able to show the many facets of ALDI SOUTH by completing the sentence "We are..." on a chalkboard.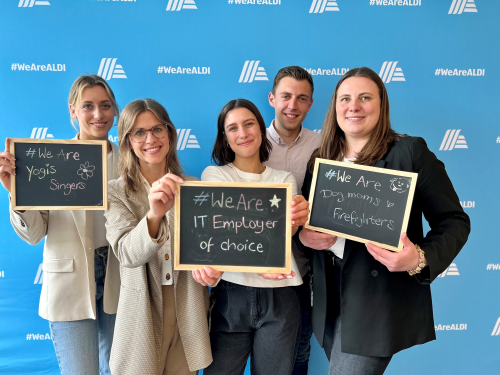 Posters with quotes from our global Diversity & Inclusion Policy
How do we as ALDI advocate for diversity and inclusion? This is captured in our "Global Policy of Diversity & Inclusion", and we displayed expressive quotes from it on posters as part of Diversity Week. The posters also featured a QR code that, when scanned, showed personal video messages from our management on the topic of diversity and inclusion.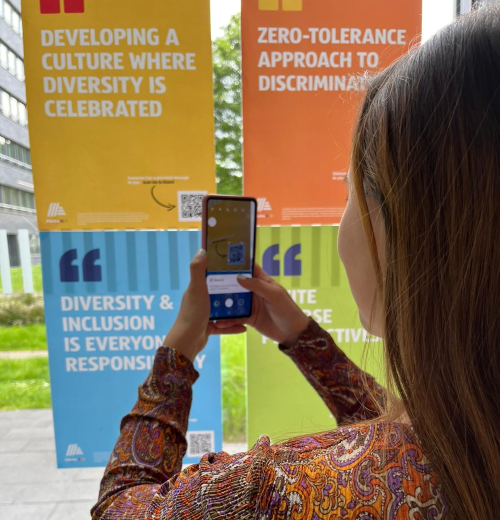 Team challenge
"Demonstrate your team's diversity – the sky's the limit". This is the challenge we gave our colleagues in the run-up to Diversity Week. We received photos, videos and other creative contributions that show exactly how diversity is experienced and understood at ALDI and in our teams. The best entries were rewarded with a prize. The top three entries each won a vouch for a team meal together.
It is always a pleasure to celebrate diversity and inclusion during Diversity Week. It's the highlight of the year and something we work on day in and day out: Being proactive in cultivating a work environment that values diversity in all its forms, positively impacts our core business and promotes our competitive advantage.