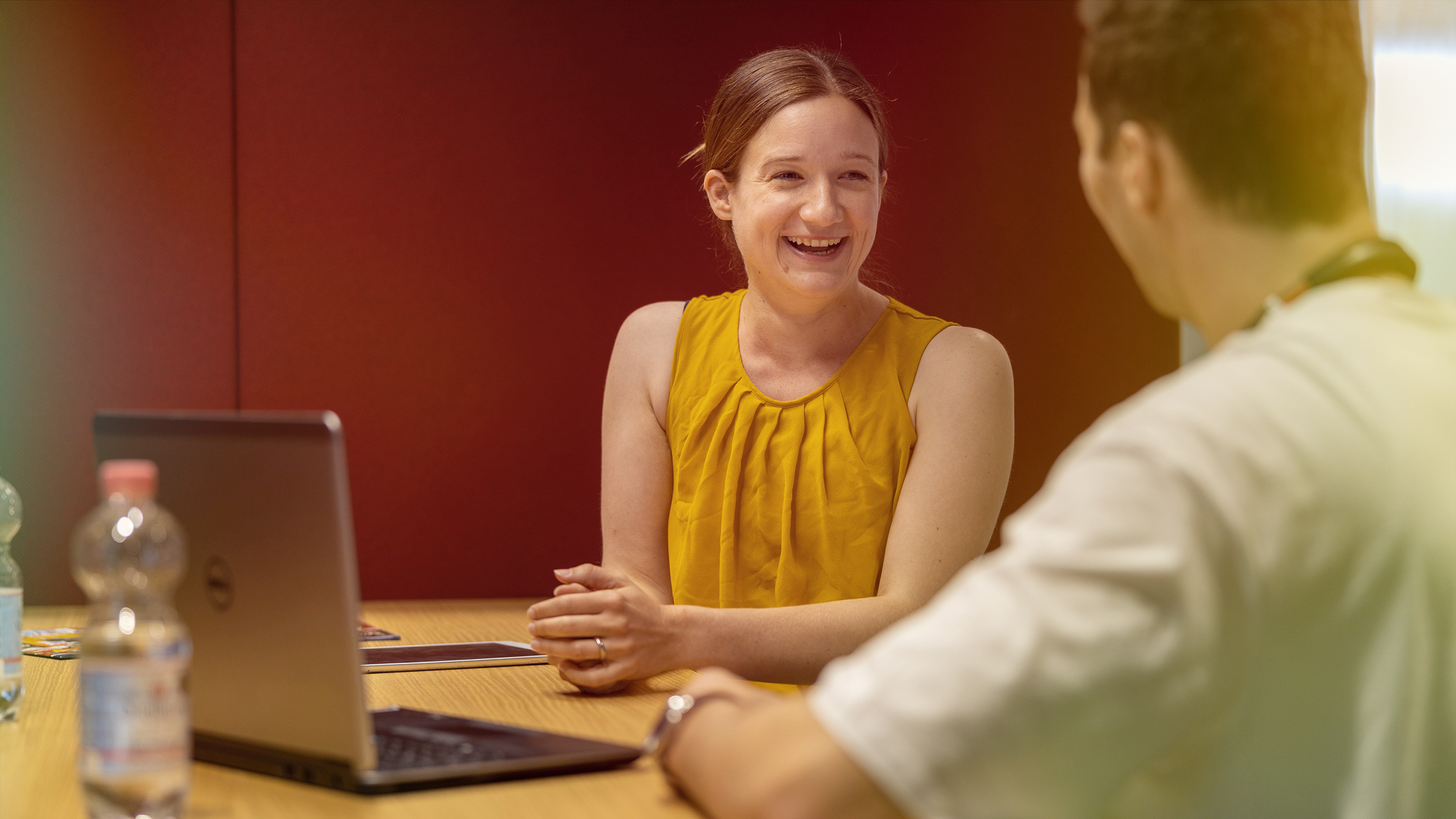 Everything to do with your application
Here you can find out how the application process works at ALDI SOUTH IT and what documents we need from you.
What documents do we need from you?
We want to get to know you! And your application documents are the first step in doing that. You don't need to provide a cover letter. You can upload all other documents to our application portal – preferably as one file. What documents are required for a complete application? We've summarised it for you.
CV
Certificate of the highest educational level achieved (e.g. apprenticeship, Bachelor/Master degree)
If applicable, the current grade sheet, if your final leaving certificate is not yet available
Job references
Other relevant certificates
The application process at ALDI SOUTH IT – making applying easy.
When it comes to applying for a job at ALDI SOUTH IT, we want to make it nice and easy for you. Here's an overview of the most important things you need to know about our application process.
Application via online form
All you need for your application is your CV, the final certificate of the last form of education you have completed and any other relevant certificates. You don't need to provide a cover letter.
Telephone interview
If you successfully advance to the next round, you will receive an invitation to a telephone interview within a few days.
Face-to-face interview
Once you have successfully completed the telephone interview, you will be invited to an interview with an HR recruiter/hiring manager and will hear back from us a few days later.
Onboarding
If you successfully complete the interview stage, you sign the contract and will go through our individual onboarding process.
What we're looking for, what we have to offer