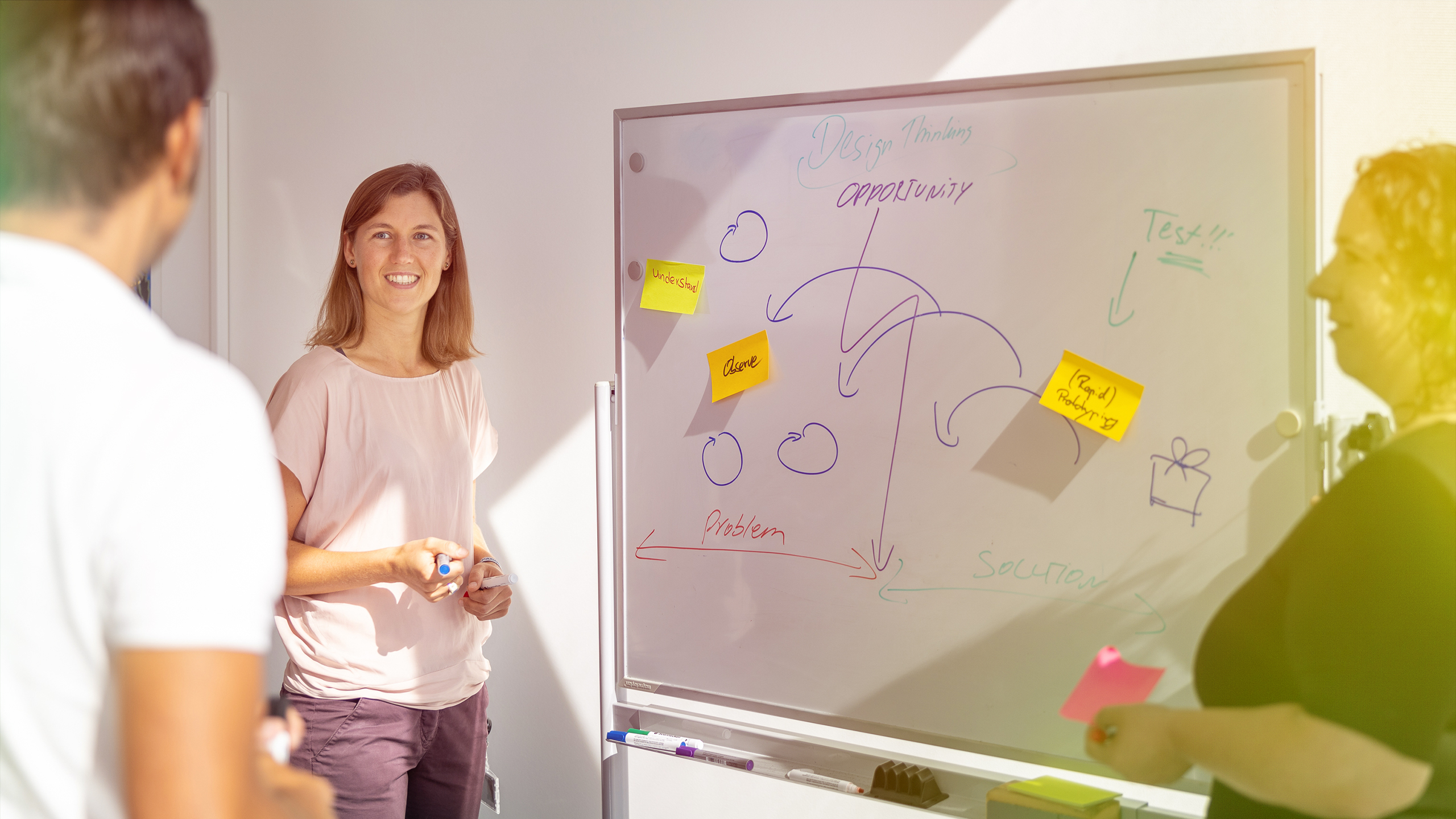 Stay hungry ... stay agile!
As an Agile Expert with an eye to the future, you optimise tomorrow's retail experience by delivering and iteratively improving valuable IT products. Together, we can guide ALDI SOUTH into an agile way of working. Ready to go?
We guide ALDI into an agile way of working
An agile mindset and agile product development are both becoming increasingly relevant at ALDI SOUTH IT. The goal is to orient ourselves to our customers as much as possible in this complex, fast-moving world. As an Agile Expert, you'll work with teams from different backgrounds and cultures whose various perspectives enrich and inspire us, while also enabling us to break new customer-oriented ground in the market. What awaits you:
You create tomorrow's user experiences
Everything we do has one main goal: to make our customers' lives all around the world just that little bit easier and their shopping experience better. This is more than just a single project; it's an ongoing improvement process. This is exactly why we are using agile methods – iterative improvement steps generate the most value for us and for our customers.
You shape the way we collaborate
We are still far from perfect when it comes to agile working methods. Some departments have been using agile methods for years; others still don't. And this is exactly why it's so exciting here: you can contribute your agile mindset and your skills and shape the way we collaborate at the same time. As an Agile Expert, you'll not only accompany this process, but proactively drive it.
YOU WORK INTERNATIONALLY, BUT ARE STILL LOCAL
At ALDI SOUTH IT, you work in an international environment on a variety of topics, but still have a fixed home base in Germany with only a small amount of travel. That's how we help you achieve the best possible work-life balance.
Agile ambassadors
In our teams, all of our agile roles contribute to the transformation of ALDI SOUTH IT and guide us into a product-centered way of working. Find your job at ALDI SOUTH IT as ...
Because where you work does matter!
At ALDI, it's not only about projects and tech. It's also about collaboration, team spirit and empowering and inspiring our people, while breaking new ground in the process. Take a look!
Transformation towards an agile organisation
Within our transformation towards an agile organisation, lots of interesting things happen every day. Read more about it here.