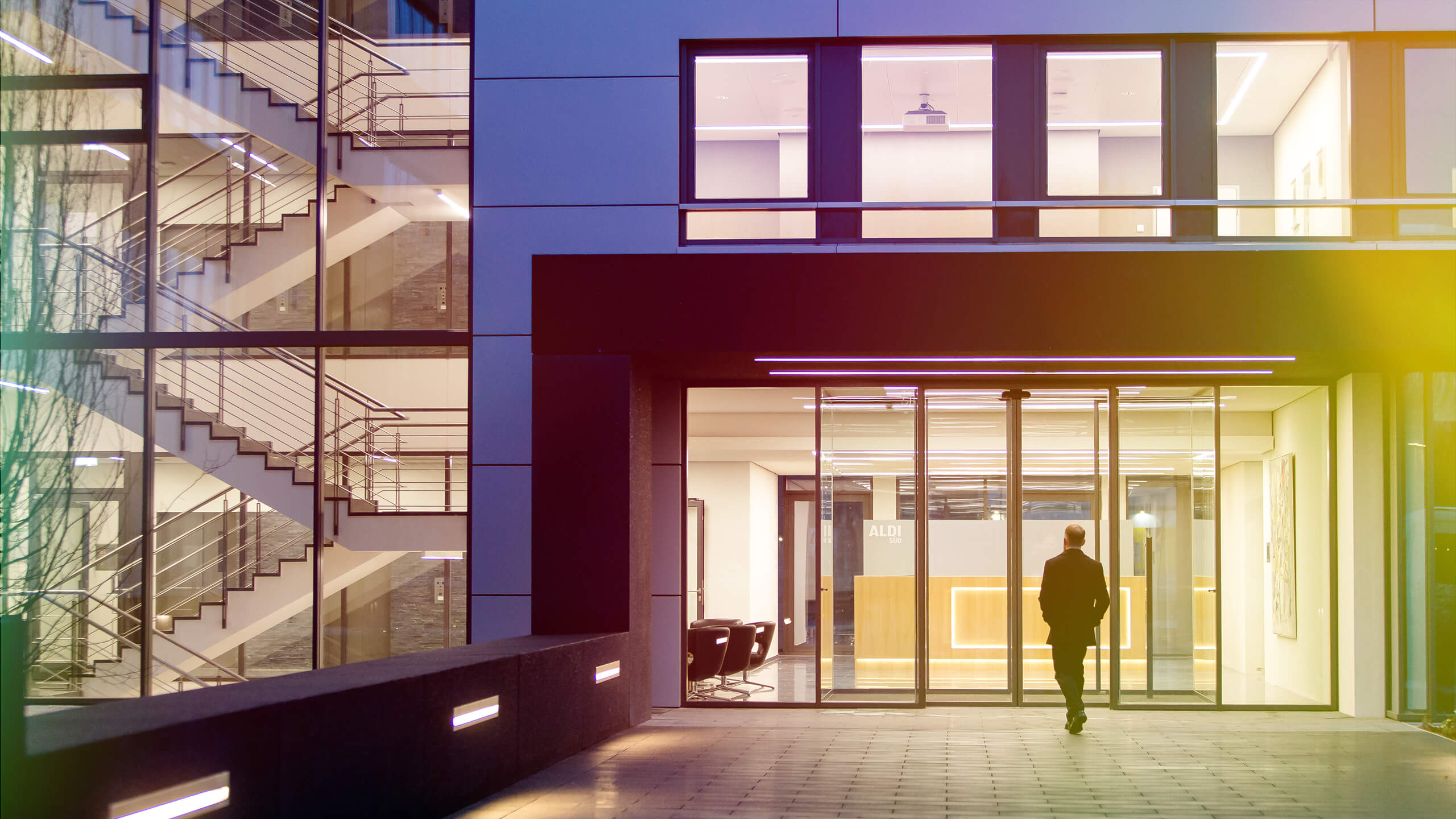 We know what we want – not only in terms of prices
What can you expect from us? How, where and with whom will you work? And on which projects? We'll show you! Join us on a short journey and catch a glimpse of ALDI's exciting world of IT. Whether in one of our stories or at an event near you - we look forward to getting to know you.
From the everyday life @ ALDI SOUTH IT
Because where you work does matter!
ALDI SOUTH is not just about projects and tech. Above all, it's about collaboration, team spirit and strengthening and inspiring our employees, and breaking new ground in the process. See for yourself!
3D office tour
This is how we work at ALDI SOUTH IT – have a look around our offices