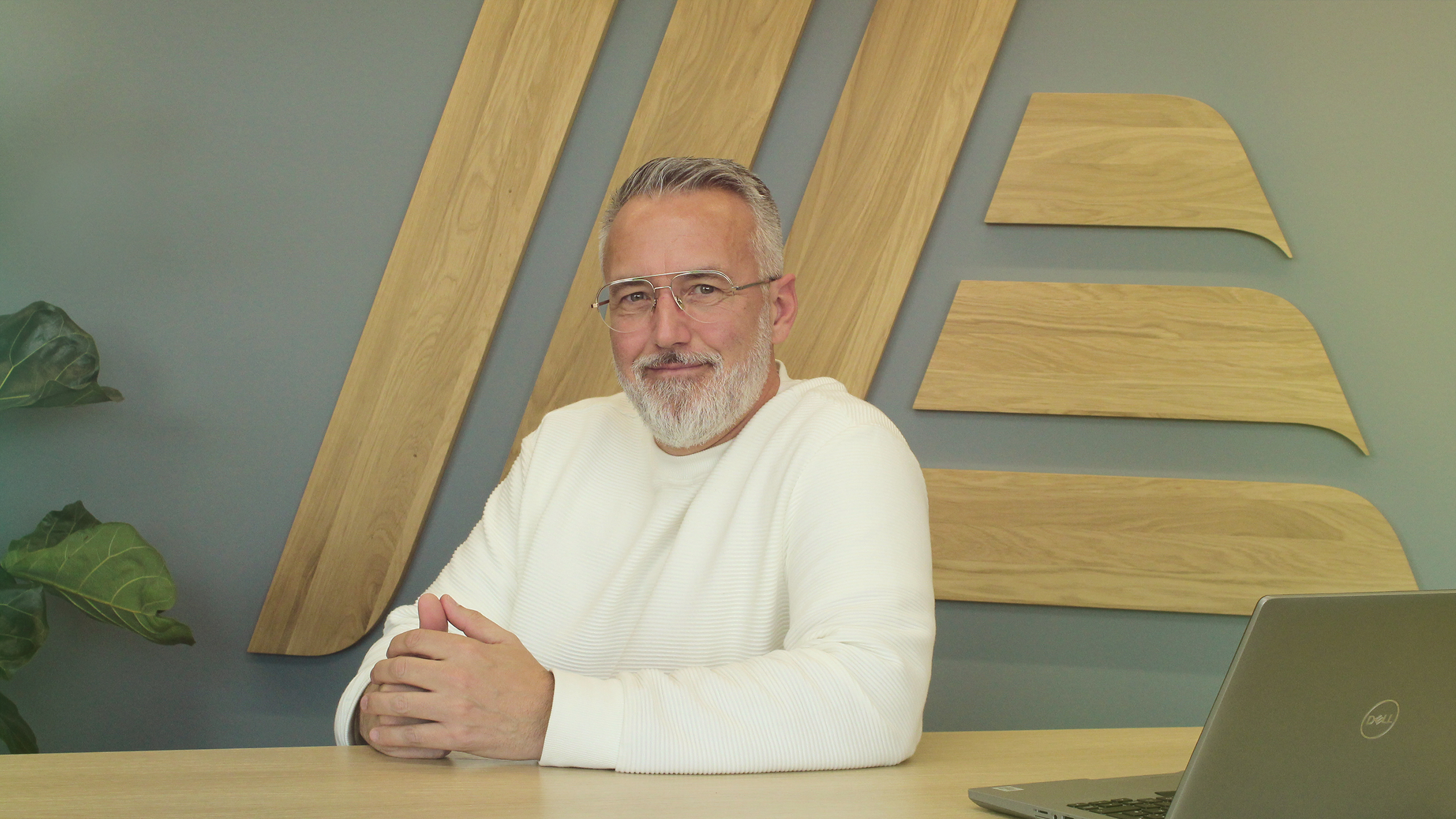 "I am part of defining processes or structures that have a real impact on the market"
Marc, as an architect at ALDI SOUTH IT, and his team are working to make numerous customer touchpoints even more customer-friendly. In this interview, he tells us what makes his work as an architect so exciting and which project he is currently involved with.
Before you take us through your everyday work routine, can you briefly introduce yourself and share when you joined ALDI SOUTH IT?
Marc: My name is Marc, and I joined the Customer Interaction unit at ALDI SOUTH in the capacity of an enterprise architect two and a half years ago. The CI unit focuses on making various customer touchpoints even more customer-friendly. It is divided into several subsections that we call "clusters". Half a year ago, I became an architect of the "Marketing Solutions" cluster. Compared to my previous work as an enterprise architect, I handle a smaller volume of topics as a cluster architect, but I address each topic in much greater detail.
What does a typical workday – if there is such a thing – look like for an architect?
Marc: My workdays tend to have a similar structure, but the topics vary. I have a managerial role in addition to my work as an architect. That means I oversee a team and look for ways to help my employees make the most of their strengths, so they feel happy with their work. In my role as a cluster architect, I make sure that all the architectures associated with my area function well together. That can be quite challenging at times because I have to balance my roles as a leader and an architect. It never gets boring!
What do you like about your role as an architect?
Marc: My role allows me to think conceptually about various "problems" and solve them, which is fascinating and challenging at the same time. To give you an example, how can I build application data flows as efficiently as possible in a global context? For instance, how can we make sure that the price of a can of peas that is scanned at the till in a store in the USA is the same as the price displayed simultaneously in the online shop? Because such data passes through about 20 systems, it needs excellent coordination.
What would you like to accomplish at ALDI SOUTH? What motivates you, and what gets you out of bed in the morning?
Marc: I am part of defining processes or structures that have a real impact on the market and on the company's reputation. For example, our work enables an internationally active group of companies such as ALDI SOUTH to generate digital flyers for worldwide distribution. I am motivated by the fact that I can create real added value for ALDI SOUTH with the skills I bring to the company.
Which project are you currently working on?
Marc: We currently focus on providing product data. In a group of companies like ALDI SOUTH that covers various countries with different, historically grown internal applications, the challenge is to harmonise this information and bring it to a common denominator. Product data is my daily "bread and butter". Recently, we have been working on solutions for generating both analogue and digital copies of our product leaflets with the latest special offers from ALDI SOUTH. How can we provide this product data to make it useful in America and on a global scale?
The world of technology continues to evolve rapidly. How do you stay up to date, and which opportunities does ALDI SOUTH provide for you?
Marc: ALDI SOUTH offers us a training budget that allows us to continue our education. Attending training sessions on current technologies is not just offered by ALDI SOUTH but also actively supported. Everyone can decide which training courses to take – based on the defined development goals and in consultation with leadership, of course. Our comprehensive IT strategy serves as the guideline for selecting our continuing training. ALDI SOUTH also encouraged me to earn additional certifications as an architect and took over the cost.
What do you appreciate most about ALDI SOUTH IT as an employer? Can you summarise it in five words?
Marc: organised, modern, future-driven, a secure and contemporary working environment.
What qualities should applicants have to get started as an architect at ALDI SOUTH IT? And, which candidates may not be such a good fit for ALDI SOUTH IT?
Marc: In terms of hard skills, applicants of course need a certain technical background about enterprise or solution architectures. Successful candidates should have technical skills, not just theoretical knowledge. A basic understanding of the tech stack is helpful as well. When it comes to soft skills, we expect employees to work independently and proactively and be willing to share their ideas. Since much of our communication is now digital, for example via Teams, interpersonal relationships have become much more important.
What does "Reprogram retail" mean for you?
Marc:To me, "Reprogram retail" means that my team and I digitally establish ALDI SOUTH as a major retail company with a strong store network as a global player to keep pace with other retailers. We want to give ALDI SOUTH the same digital power it has in the stationary retail sector.
Thanks for talking to us, Marc!
Help us shape the future of retail: browse through our vacancies and apply now.