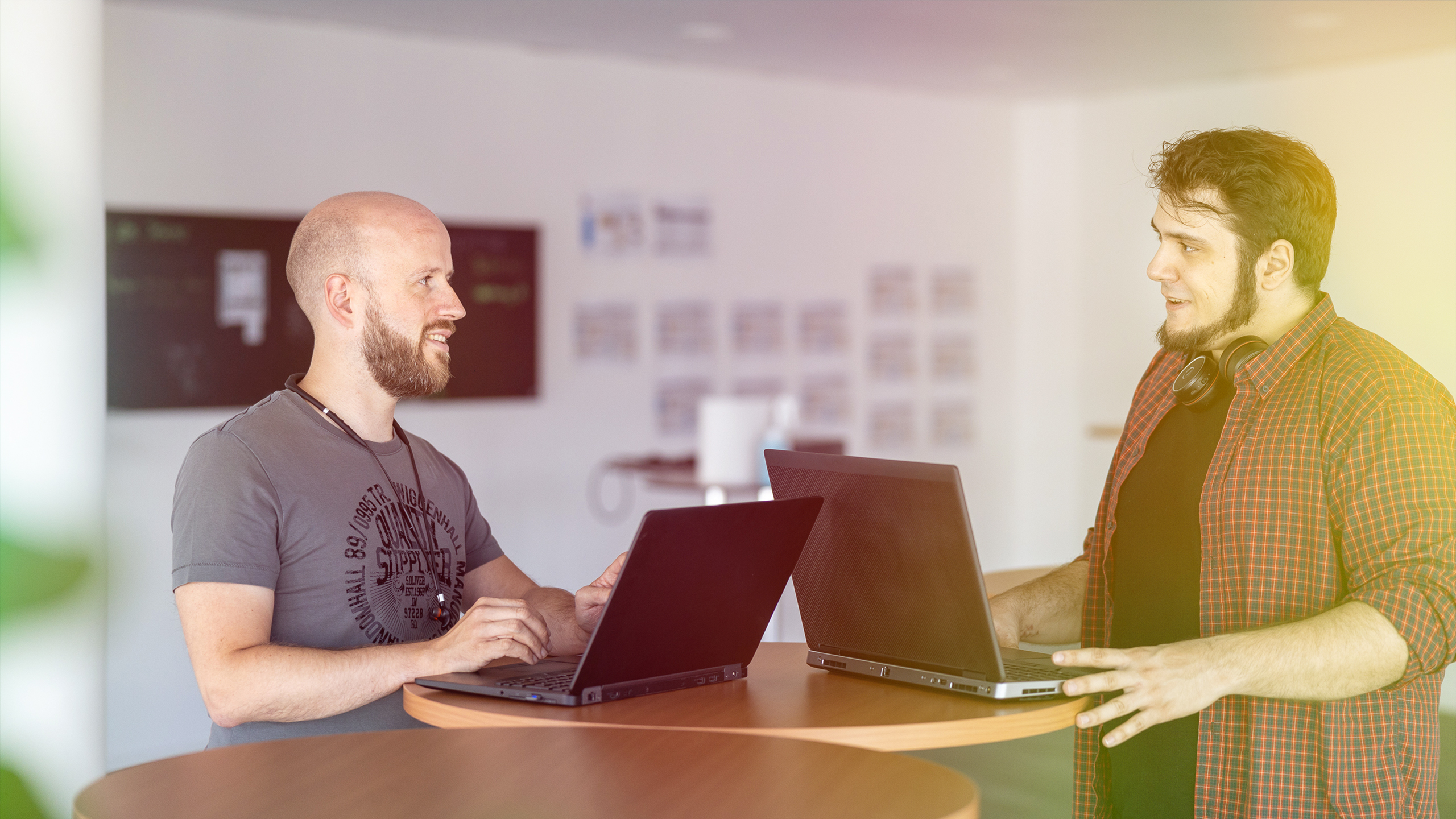 Yes we can ... code the difference
As a Developer at ALDI SOUTH IT, you'll be empowered to become a valuable specialist and encouraged to continue to develop your skills. Here, you'll work with colleagues from a variety of backgrounds and cultures – together, we want to be a step ahead, drive technology forward and have a major impact on the future of retail in our stores around the globe and online. Are you with us?
Enabling the digital transformation – on-site and online
As a developer, you make the difference. Or perhaps more accurately: code the difference? Because with your code, you have a company-wide impact. ALDI SOUTH IT actively shapes all IT solutions of the ALDI SOUTH Group. More than 7,200 stores and thus millions of customers and thousands of colleagues around the world benefit from these solutions, which you implement as a developer with us. This is what awaits you:
You find your niche of expertise
Due to our broad portfolio, everyone has the chance to find their niche, and – if you want to – there is always a way to try something new. Within your area of expertise, you will have a variety of opportunities to learn, grow and take the lead – for either personnel or a particular subject. Certified training as well as participation in conferences or fairs are always available for you.
You deliver real solutions to meaningful projects
Being a developer at ALDI SOUTH is not just any job. We work on huge projects with real-life challenges behind them. Together as a team, we build, deliver and run solutions that have a massive impact on the lives of many people: customers in more than 7,200 stores and colleagues in 11 countries benefit from your solutions.
You make it simple and reliable
Your coding approach is comparable to our company values: simple, reliable, responsible. At ALDI SOUTH, you have access to a variety of programming languages, technologies and tools that help us operate a stable, secure and highly performant system landscape. This is paired with a high degree of freedom in our daily work, a future-oriented mobile working policy, great team spirit and meaningful discussions.
Insights into the development work of ALDI SOUTH IT
The work of our developers is tangible and visible, especially in customer-oriented areas such as our physical stores and online shop. But even in the background, there are a lot of highly relevant solutions that help maintain operations. Our developers are involved in all of them.
Because where you work does matter!
At ALDI, it's not only about projects and tech. It's also about collaboration, team spirit and empowering and inspiring our people, while breaking new ground in the process. Take a look!
deepdive(live) | "The IT in our Stores" with Lennart and Wolfgang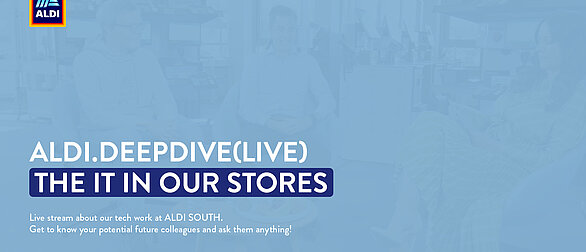 Enabling the digital transformation – online as well as on-site in our stores – is what drives us. More than 7,000 stores and thus millions of customers and thousands of colleagues around the world benefit from our data-driven tech solutions. Our IT and data-related work contribute to stable, performant business operations in our stores. In our live stream, hosted at the test centre at our headquarters in Mülheim, we will introduce you to Lennart (Developer) and Wolfgang (IT Manager), two young, talented and tech-avid colleagues.
aldi.deepdive(our_it) | Working at ALDI SOUTH IT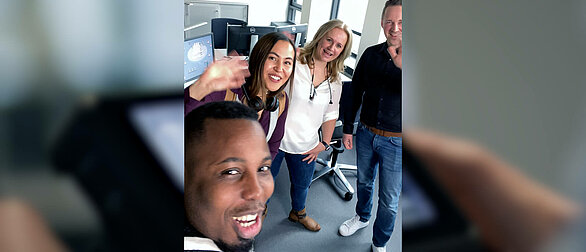 Over 7,115 stores on four continents– the sun never sets in the world of ALDI SOUTH. For decades, ALDI SOUTH has been standing for good things for everyone around the globe. A state-of-the-art IT landscape contributes to this success – as do the people who orchestrate this landscape as a team, breaking new ground in the process. Take a look!
Make your passion your job
Want to do something meaningful and leave your mark in a challenging and exciting industry? At ALDI SOUTH, you can do it as ...