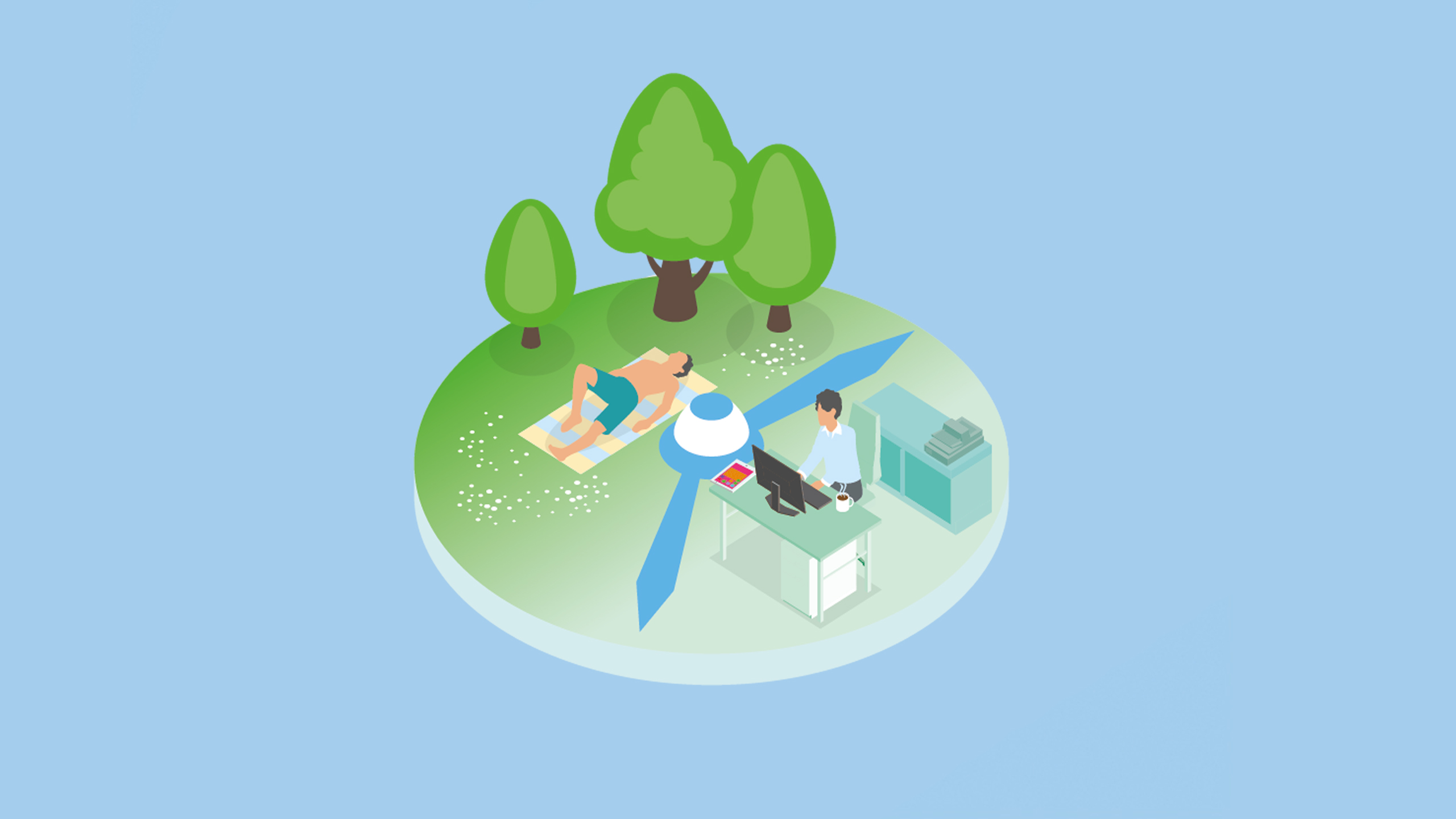 From Lisbon to Linz, from Rome to Rotterdam: remote work abroad @ ALDI SOUTH IT
You're sure to know the feeling: the holiday is over, the time to go home is drawing nearer and you start to feel a bit dejected. The impressions of your holiday are fresh in your mind and you think: "It would be so nice to stay a few days longer..." Since the start of 2023, this is no longer just an unrealistic notion for our team at ALDI SOUTH IT but a genuine possibility. As part of so-called remote work abroad, our employees have the opportunity to work in selected countries other than Germany. So they can spend, for example, a few more days by the beach in summer or Christmas in the snow.
Together with other flexible working models (e.g. flexible work time or mobile working within Germany), remote work abroad plays a significant role in increasing the sense of flexibility in everyday working life. Here at ALDI SOUTH, we're always looking for ways to meet the needs of our employees and provide contemporary benefits. We constantly review new developments to see whether they are something that we could also implement. And the same is true for remote work abroad! From Lisbon to Linz, from Rome to Rotterdam – since January 2023, remote work abroad is possible in the following 12 European countries:
Austria
Croatia
Denmark
France
Germany
Hungary
Italy
The Netherlands
Poland
Portugal
Romania
Slovakia
More countries were added to the list in May 2023 and our employees can now enjoy their remote work abroad in a total of 25 countries:
Bulgaria
Cyprus
Czech Republic
Estonia
Finland
Greece
Latvia
Lithuania
Luxembourg
Malta
Slovenia
Sweden
Switzerland
The maximum number of remote work abroad days is 30 working days per calendar year for employees with a five-day working week. This opportunity is currently only available to EU citizens.
You might be asking yourself: why is remote work abroad only possible in selected countries and only for EU citizens? We can answer that: remote work abroad is a complex concept that involves a number of tax, social security, labour law and residence law factors. Yet we're continually checking whether we can extend our remote work abroad offer (as we have already done in May 2023). We're also looking into the possibility of also making it available to non-EU citizens.
Do you also want to enjoy the benefits of remote work abroad? Then take a look at our job openings and apply now!