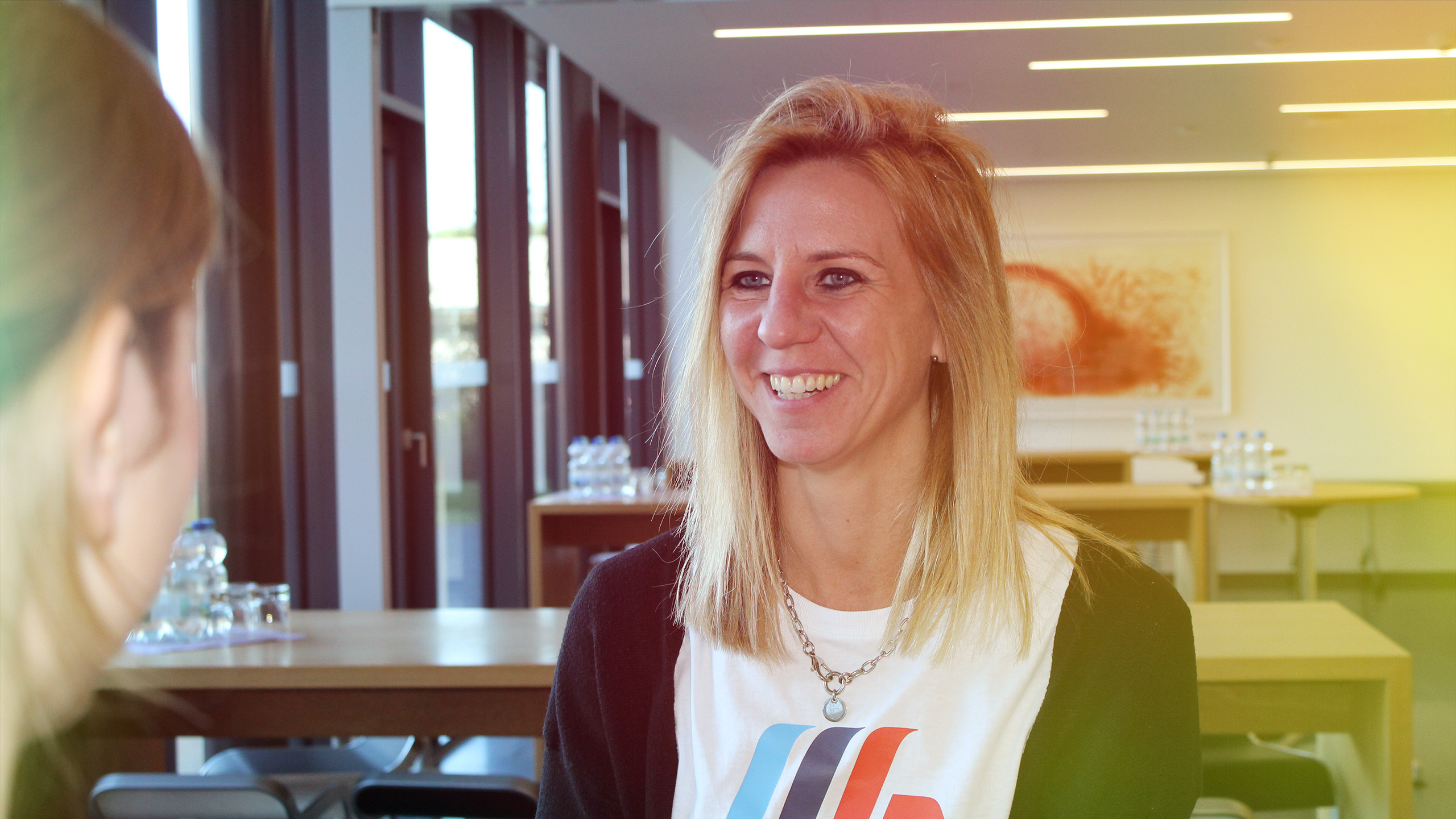 Onboarding at ALDI SOUTH IT: Interview with Nina
"It is important that every new employee looks back on their first day fondly."
When new colleagues start their first day with us, Nina is usually the first face that greets them. Nina is responsible for the onboarding at ALDI SOUTH and organises both the Welcome Day and Week One. In this interview, she tells us the exact procedure for the induction of our new colleagues and what she enjoys most about her job.
Nina, could you briefly introduce yourself and tell us a little bit about what you are in charge of at ALDI SOUTH?
Nina: Yes, of course. As of August 2023, I will have been working at ALDI SOUTH for ten years. I work in the HR department, or more specifically, the Employee Lifecycle team. I take care of the onboarding process for our new employees at the International IT department, among other things. This means that I am their point of contact as soon as they have signed their work contract and I answer all questions that they may have in advance. In addition, our new joiners receive useful information on their first work day two weeks in advance as well as a schedule for Week One. This way, they are well prepared for their start with us. Furthermore, I organise and supervise the first work day (Welcome Day) and first work week (week one). Additionally, I introduce the most important HR topics with my colleague Andrea on the second work day. We cover, for example, the time recording system "Mein Time Control".
What is the exact procedure for the Welcome Day and Week One at ALDI SOUTH?
Nina: All employees receive an invitation to the Welcome Day by e-mail in advance, which takes place on site at the Mintarder Straße. Due to the high number of colleagues who are employed every month, we divide all participants into several morning and afternoon groups. As soon as all the new joiners arrive, they are personally welcomed by our HR speakers and are introduced to the most important topics. This gives our new joiners a good introduction into our business, which will help them to find their way around quickly.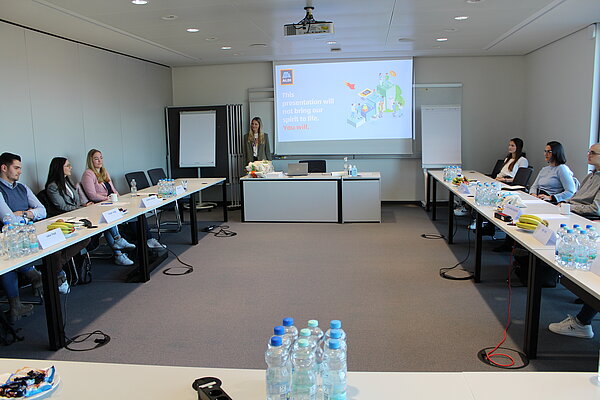 They are then issued their employee ID card and their IT hardware and receive security awareness training that is mandatory for all employees. Many line managers and team members also greet their new colleagues personally on the Welcome Day and spend their lunch breaks together – this is well received. After the Welcome Day, further introduction modules from various departments take place in the following days. This way, new joiners can get a good overview of the ALDI SOUTH universe. These are held online.
How does the induction of new employees continue once the official onboarding week is over?
Nina: Induction after the onboarding week is discussed together with the new joiner's line manager. The employees then attend training modules that are relevant to their responsibilities at ALDI SOUTH. The corresponding modules can be found in the module catalogue on our "Welcome SharePoint" site, for which they can register and deregister independently.
What support options are available if you are no longer a "new joiner"?
Nina: Even when a new joiner has completed their Week One onboarding and has attended all the required modules, they are not left alone: in the first three months of their employment, new joiners can ask questions in the Microsoft Teams channel that is managed by the HR team. Here, they can also share their experiences or network with other new joiners. In addition, each department is free to provide an onboarding buddy who can accompany the new joiner during their induction period.
What do you pay particular attention to, or what do you place particular emphasis on during onboarding?
Nina: It is particularly important to me that every new employee remembers their first day at ALDI SOUTH fondly and feels well looked after. This includes a warm welcome, IT equipment that works flawlessly and that everyone is aware of what will happen from the next day onwards, where and how this will take place. Nothing is more unsettling than an employee not feeling well integrated into the company.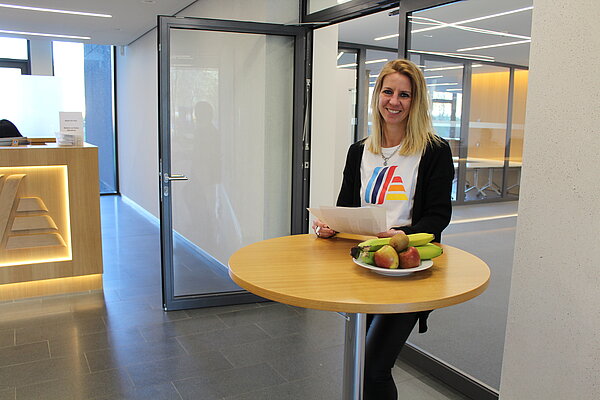 What do you enjoy the most about your job?
Nina: I find it especially nice to see the expectant faces at the Welcome Day and how all the new joiners are looking forward to their start with us. I particularly enjoy accompanying them during their first three months of their ALDI SOUTH journey and assisting them with any concerns that they may have.
What can new joiners look forward to when working with us?
Nina: New joiners can look forward to a structured, exciting and intensive training plan as well as a highly-motivated team of colleagues who are happy to help. Even after ten years of working at ALDI SOUTH, I fondly look back on my first day. Even though the onboarding process was different at the time, I can say, I would always choose ALDI SOUTH again and again.
Thank you for the interview, Nina!
Help us shape the future of reail: Browse through our vacancies and apply now.