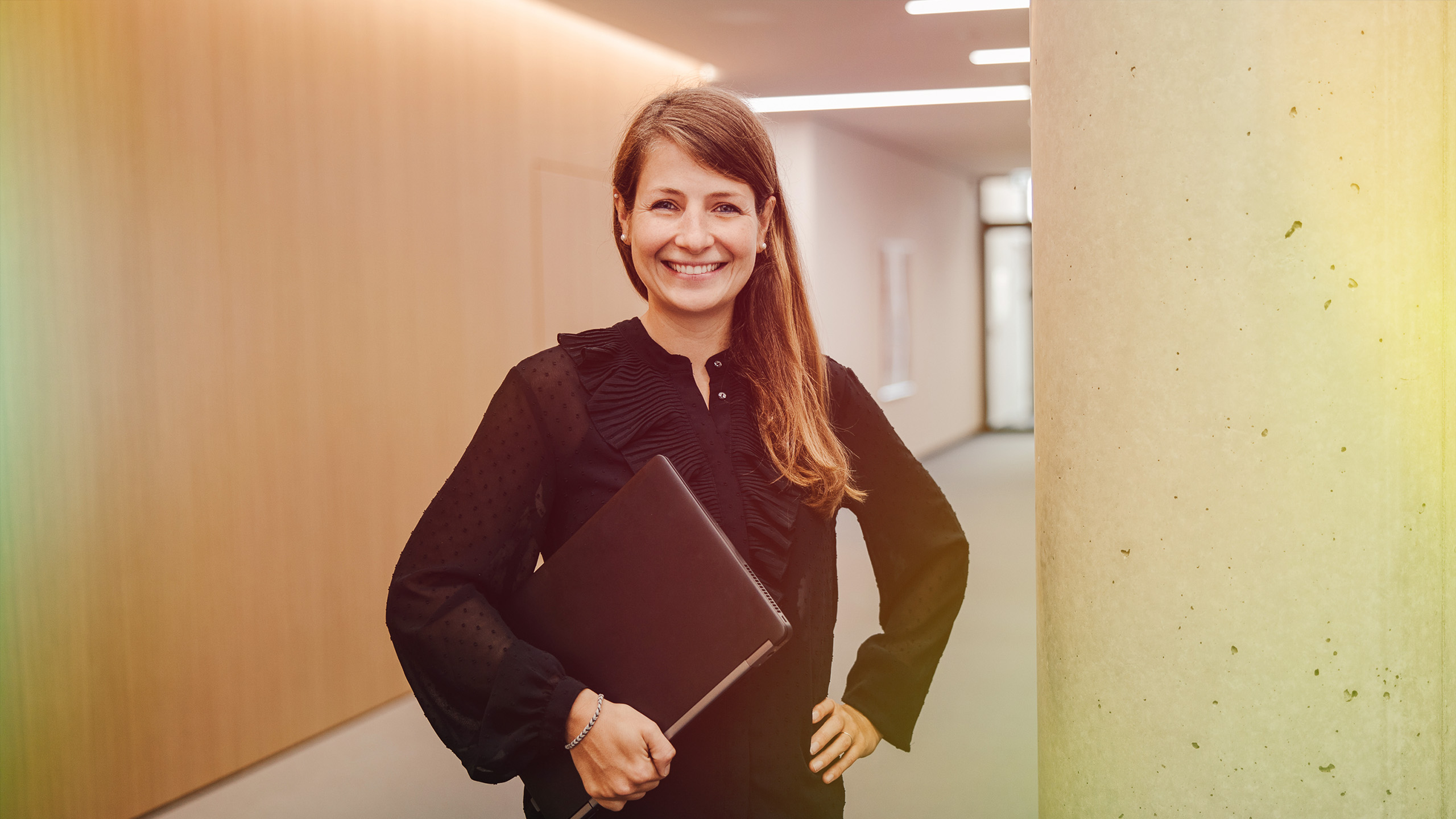 Take a look at our three career tracks, find the right one for you and work together with over 2,400 IT colleagues to shape the shopping experience of tomorrow!
Your career opportunities at ALDI SOUTH IT
Many people know ALDI SOUTH as a retailer. Yet not so many people know that we also operate internationally and maintain a corresponding IT landscape. And this is exactly where your opportunity lies: take a look at our three career tracks, find the right one for you and work together with over 2,600 IT colleagues to shape the shopping experience of tomorrow!
The following career tracks are available to you: the Project, Expert or Management Track. The Project Track and Expert Track are aimed at career starters and experienced professionals. The Management Track, on the other hand, is aimed at experienced professionals with or without leadership experience.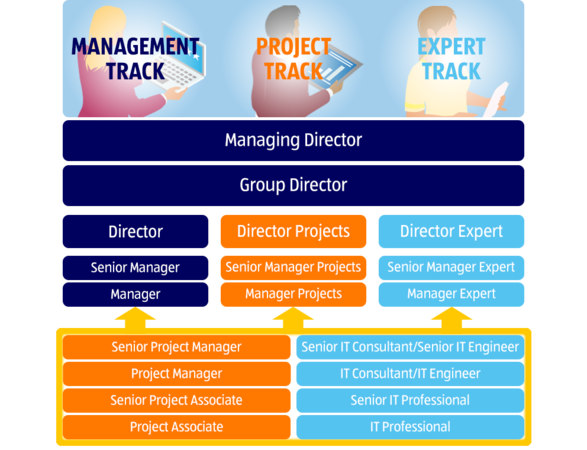 Project Track
If your strengths lie in the areas of organisation, controlling and analysis, then our Project Track is right for you. Your task here is to help structure international projects. As a career starter, you will join us as a Project Associate. However, if you already have some years of professional experience, you will directly take on more responsibility as a Project Manager and start working on our larger projects from the outset. The following competencies would be beneficial: good communication skills, a solution-oriented way of working, great organisational skills and a good level of English in order to work with our international colleagues.
Expert Track
On the Expert Track, you will join us as an IT Professional. Your tasks here include providing technical support and software support as well as receiving, analysing and resolving incidents. As a next development step, you can be promoted to an IT Engineer or IT Consultant. For the role of IT Engineer, you will have the ability to design solutions for complex requirements and possess skills in the area of test management. As an IT Consultant, your strengths ideally lie in in-house consulting as well as developing complex security assessments, performing system analysis and implementing concepts.
What makes the Expert Track special is the fact that you can assume a leadership role as a Manager or Director at ALDI SOUTH without having responsibility for disciplinary measures or personnel within a team. You will instead stand out on the Project Track and Expert Track through your subject-related leadership.
Yet we do, of course, also offer traditional leadership career paths – on the Management Track.
Management Track
If you opt for the Management Track, you will be responsible for leading a business/functional area, including planning, prioritising and/or assigning tasks to your team. Your primary tasks will include developing employees and leading them in a disciplinary capacity.
Do these opportunities for professional development appeal to you? Then take a look through our open positions and find the right job for you!