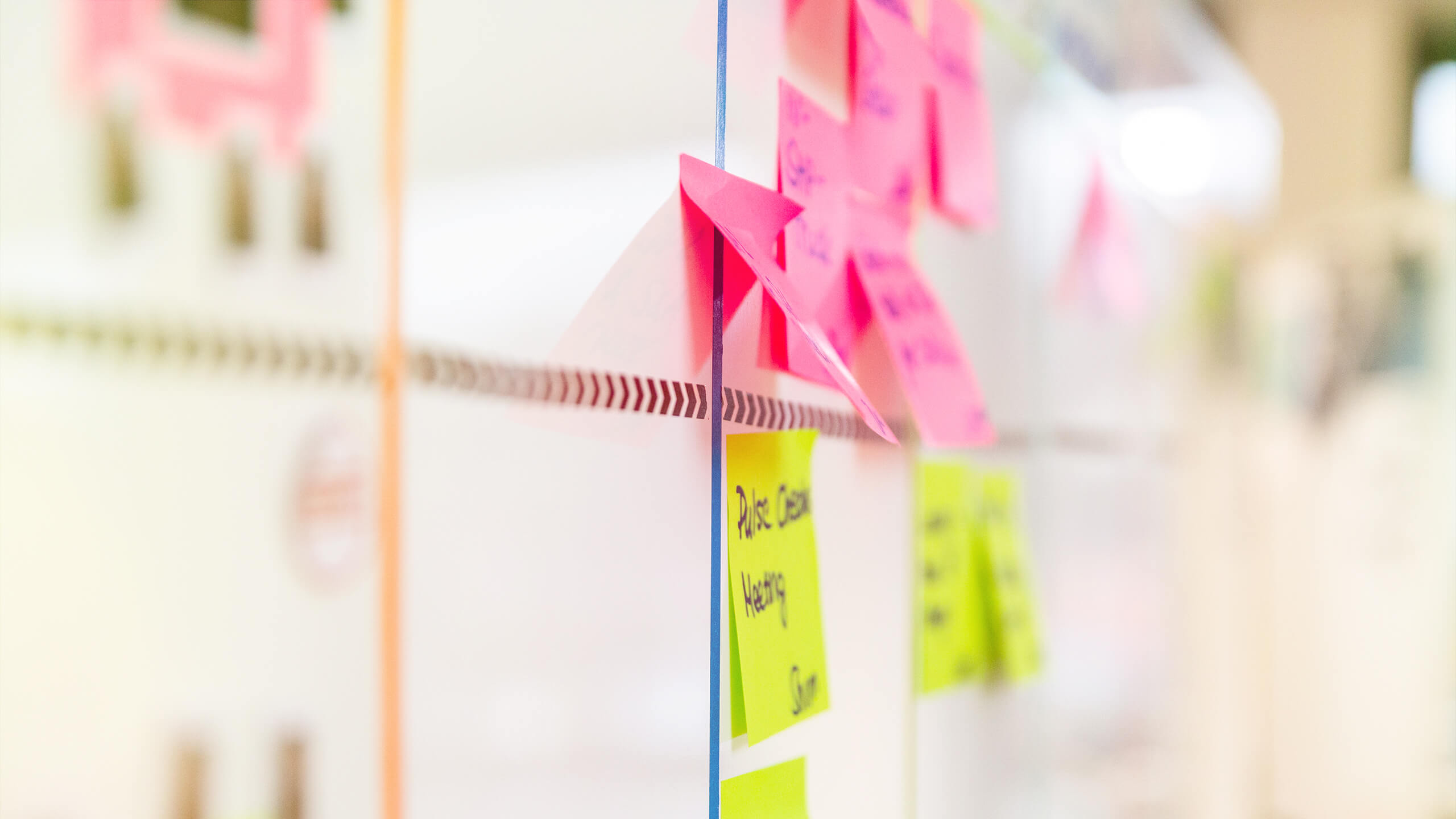 How digital HR will improve the employee experience
Digital transformation also presents new challenges in the area of Human Resources. Job application processes, for example, are much different today compared to previously and are becoming more efficient. Processes are also being enhanced in other areas of HR.
There is more to digital change than simply new hardware and software. We want to transform HR in order to work in a more efficient and forward-thinking manner. In this respect, employees are always our first priority. At ALDI International Services, the area of HR Projects ensures that both current and future employees can actively participate in shaping this HR transformation and also reap the benefits.
This is why the IT People Strategy project has been pursued since 2019. Covering all HR topics along the employee life cycle, the project is divided into sub-projects, some of which are implemented in chronological order.
This includes:
Employer Branding
Talent Acquisition
Onboarding
Talent & Succession Management
Compensation & Benefits
HR Target Interaction & Operating Model
The project aims to raise all HR processes to a new level of automation, standardisation, simplification and efficiency. In addition to introducing new HR IT applications, it is also a matter of aligning processes more closely with modern HR methods and principles, at the heart of which lies the most important asset of any company: the employee.
HR in tune with digitisation
The fact that digital transformation is also necessary for HR was evident in various areas: the level of standardisation and automation of processes was not yet satisfactory. On the other hand, it was clear that the speed and dynamics of our digitisation projects required an HR organisation that could meet the resulting requirements and changes in an agile and proactive manner.
Always in view: a project like IT People Strategy reinforces the employer brand of ALDI SOUTH IT, providing employees with modern tools and processes that help them in all phases of their employee journey: starting with an individual and streamlined application process and a smooth start with the company, to personal and professional development. Even the smallest request should be as simple, flexible and digital as possible.
Familiar with the needs of the users
What works well – and what does not? What do we have to do in order to change that? By considering different perspectives, including those outside the company, the core project team consisting of project manager Claudia Plücker and three HR employees looked for the answers to these questions. The team was also supported by the project and expert team of an external consulting firm.
HR employees from the various business teams as well as their IT colleagues also shared their views. "After all, they are our target group, and if it says IT People, then it also includes IT People," emphasises Stefan, who was involved in the project as an HR Analyst. The Design Thinking Approach helped to continuously align many results and goals with the needs and desires of our customers already during the development phase – and this in an interdisciplinary environment, i.e. with the participation of HR, IT and external consultants.
HR takes on a completely new meaning
One outcome of the project is a completely new HR organisation – with new roles, a multi-tier structure and downstream digitisation projects. However, each form of change also evokes different emotions. Part of the IT People Strategy was therefore to develop a concept that would ensure that no employee is left behind. This involved holding events for various target groups, as well as a change network consisting of HR and IT representatives.
"With this project, we are strengthening our position as an HR department. By implementing efficient processes in our core operations, we are freeing up resources to act as a partner for the business, identifying and driving important issues – and thus actively contributing to the success of the ALDI SOUTH Group," explains Stefan, summarising the significance of the project for ALDI SOUTH.
Our IT colleagues and job applicants will be able to experience the results of the IT People Strategy Project first hand. Would you like to apply for a job in our IT department? Your future HR colleagues will be happy to assist you in your application process!