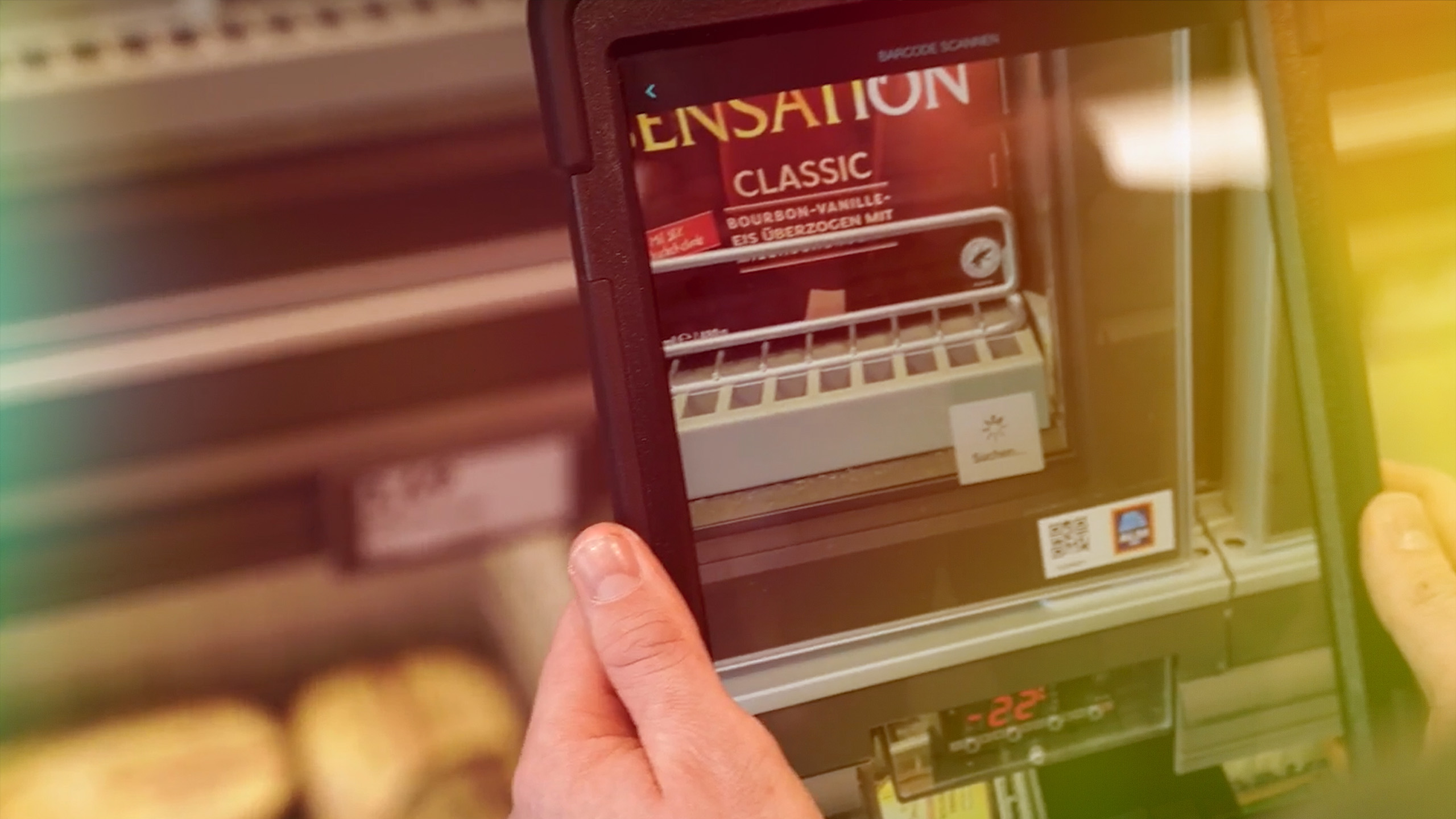 Global Facilities Management
How the "Global Facilities Management" SaaS application facilitates work in our stores
With our new software-as-a-service application, Global Facilities Management (GFM), we've created a solution at ALDI SOUTH IT that lightens the load for all of the employees in our stores: GFM enables us to digitally process more than 1.6 million maintenance requests per year, plan maintenance tasks for around one million technical systems and reduce costly equipment failures.
As the inventor of the discount principle, we're committed to always offering good quality at the best price. One of the ways we are achieving this is through digital transformation – both online and in our approximately 7,200 stores. At ALDI SOUTH IT, we develop efficient IT solutions that offer customers a seamless shopping experience and make everyday work easier for our employees.
The Global Facilities Management project is one example of this. GFM was designed by an international team of 50 IT and business experts. After only one year of development and testing, it was rolled out in Germany in May 2022 as a pilot in the first regional business entity. The software is now available in all of the ALDI SOUTH stores in Germany. This is the first significant milestone on the way to a global rollout, which we will complete by 2026. GFM is a software-as-a-service application, which nearly 50,000 employees will be able to use on both mobile and desktop devices after the complete rollout. Store maintenance will be faster and more efficient than ever – a move away from fragmented processes to fully integrated systems.
Store maintenance – always at the right time, always in the right place
GFM allows us to digitalise manual procedures and business processes, which reduces the workload in our stores and regional business entities. At the same time, it increases transparency along the entire process chain and supports decision-making, such as the selection of suitable technical equipment or service providers. This is because GFM seamlessly integrates data into end-to-end processes, allowing patterns and irregularities to be detected. GFM is also integrated into central ERP systems. This means that it accesses centrally managed building and supplier master data as well as procedures for invoice processing.
Defects, whether in the lighting, the sliding doors or the cooling system, can therefore be reported and remedied more quickly. Regular maintenance, e.g. for fire extinguishers, can be planned proactively. GFM also significantly simplifies stocktaking of technical equipment. In a nutshell: GFM increases safety, reduces disruptions and minimises downtime. Our employees and customers appreciate all of these in equal measure.
From the store to the distribution centre to the office
In order to be able to introduce a project of this magnitude at this speed, extensive preparatory measures are required. This includes more than just attaching QR codes to technical equipment and creating maintenance plans. External service providers and our employees also need to be trained, including new roles and responsibilities in the area of facility management.
Our GFM solution is currently aimed at store use. By using standard software and a globally coordinated template, we have ensured that the software harmonises seamlessly with other real estate and finance applications, caters to store needs and prevents manual double maintenance in systems. In the future, the integration of IoT data will further strengthen the digital reporting chain and enable proactive measures to make the maintenance of our stores even more efficient and further reduce costs.
But our vision extends beyond the stores: going forward, GFM will also be used in distribution centres and offices to efficiently manage ALDI SOUTH's extensive real estate portfolio and make all processes seamless. GFM – together with the global applications for project planning and commercial property management – completes the global IT template in the area of real estate, thus making a crucial contribution to our digital transformation.
Would you like to be part of this exciting journey and shape the future with us? Then apply now and become a vital part of our team!