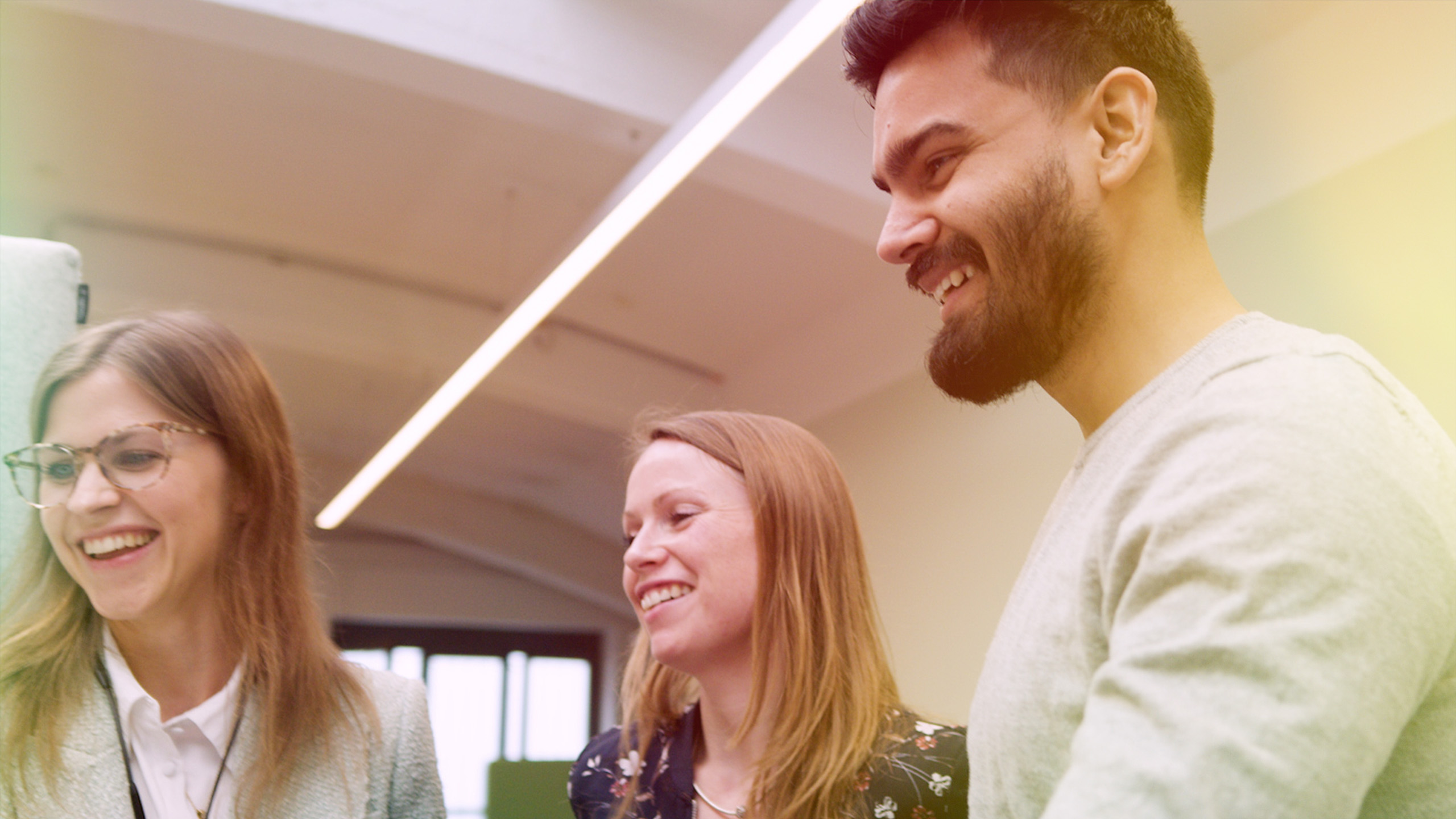 Solution Architect Vishal on marketing automation with Adobe Campaign at ALDI SOUTH
Find out how Solution Architect Vishal and his team use marketing automation with Adobe Campaign to offer an optimum user experience.
Vishal, could you briefly introduce yourself and tell us what you're in charge of at ALDI SOUTH IT?
Vishal: Hi, I'm Vishal, I am Solution Architect at Aldi South and I love photography. Being a part of the international IT, our responsibility is to design solutions that would be used by the business to send relevant and personalized marketing communications to the end users. We solve business problems with cutting edge technology with excellent minds across the board. You can see what an average work day looks like for me in this video. Check it out and let me welcome you into my world at ALDI SOUTH IT, at our "Red Hall" site in Düsseldorf.
So what's the deal with the automation of marketing technology ("MarTech") at ALDI SOUTH?
Vishal: Here at ALDI SOUTH, the automation of marketing technology helps us lend a personal note to every e-mail and push notification we send out. This means we can supply our subscribers with special offers, relevant content and important information that is targeted to their needs. Personalised e-mails give each recipient the impression that the message has been specially written and designed for them. To achieve this, our team – that's the Marketing Execution team in the Customer Interaction business unit – uses one of the best and most modern digital marketing platforms available: Adobe Campaign. This allows us to offer customers all around the world an optimised user experience and provide them with personalised content at every possible point of contact.
Sounds fascinating. How exactly do you do that, from a technical perspective?
Vishal: In Adobe Campaign, my colleagues and I eschew the conventional, flat-file-based approach in favour of an API-based approach. We've created a new an interface that uses a RESTful API call to request data from the e-commerce systems.
What were the main factors in your decision to move away from your previous flat-file approach?
Vishal: There were several reasons behind that choice. For example, in our old, flat-file architecture, data records were transferred from a selected time period, or as a certain number of data records per CSV file, or in a different flat-file format. That makes this a good approach if you need to transfer batch files for processing via SFTP (Secure File Transport Protocol). With API integration, on the other hand, data is transferred via an online API feed. Adobe Campaign requests data from the e-commerce systems, which respond in JSON format. The data isn't saved in one of Adobe Campaign's datamart – instead, the interface works using a pull approach, so the information is exchanged between two software systems in real time. This approach allows us to establish seamless communication between our e-commerce systems and the marketing automation platform. The new product interface makes the product data from the e-commerce systems available directly and guarantees even faster and more reliable integration into the marketing platform.
It sounds like a complex project. How did you set up to handle it as a team?
Vishal: The agile approach we use at ALDI SOUTH IT was particularly helpful for this project. Perhaps it's best if I give you a brief glimpse into how the agile environment works in our Marketing Execution team: We work in two-week sprints, with daily stand-up meetings. At these meetings, we discuss three main points:
What did we do yesterday?
Do we need help/support for the upcoming task?
Is there a blocker the team can help out with?
We work together on the concept design so we can generate a proof of concept quickly. Once we've tested that, we make it scalable. In this case, the MVP (Minimum Viable Product) for the new product interface took us three sprints to reach. We had to go through several rounds of coordination with the E-Commerce team to get the data structure to a future-proof format. Once the MVP was "finished", it went live in one of the ALDI SOUTH stores so we could test the product interface.
What concrete benefits can you see the project offering?
Vishal: Networked technology and new possibilities for data analysis are shifting the focus away from the product and onto the customer. The keyword "customer orientation" is placing customers' wishes and requirements at the heart of every business model. However, being customer-oriented also means adapting to changes in customer expectations, while still remaining true to the ALDI discount principle. After all, ALDI SOUTH customers still want to be able to shop for quality, affordable goods – but at the same time, they want to experience something. More and more, they are looking for inspiration – for their everyday lives and beyond. To give them this, we need a digital infrastructure that takes services, inspiration and stories tailored to the customer's individual needs, integrates them into a digital experience, and then connects this experience to our real-world stores. Only by doing this can ALDI SOUTH wow its customers in a way that keeps them coming back, while also transposing the ALDI principle onto the digital world in a cost-efficient way. With this project, we've definitely taken a huge step toward that goal.
Thanks for this fascinating insight into your work Vishal!
Do you want to play an active role in shaping digital infrastructure for the future face of retail, and be part of exciting digitalisation projects? Browse our vacancies and find a job that suits you!