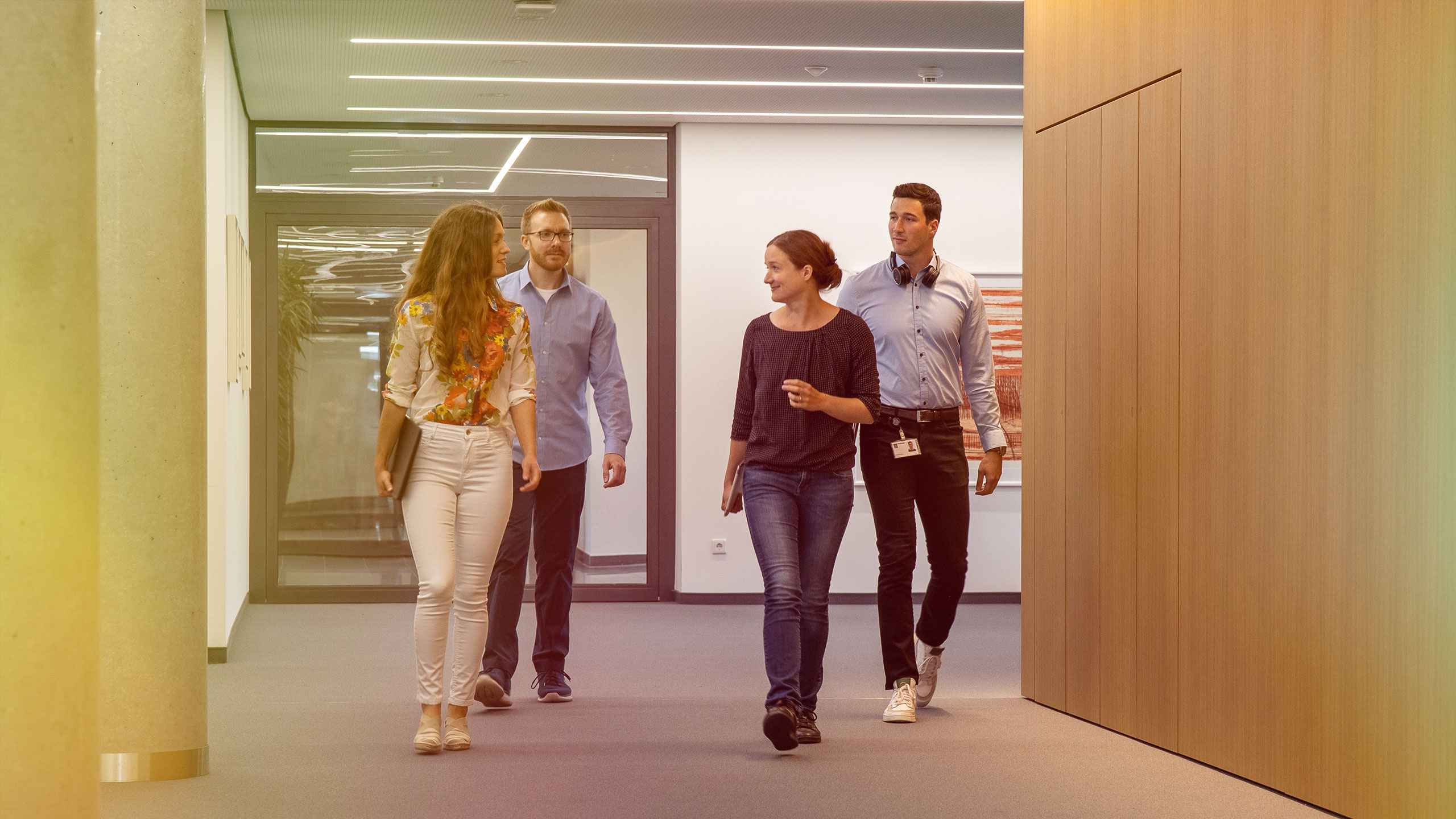 Everything to do with your application
Now you know what you can expect from us. A whole lot of jobs in one of the biggest groups of companies in the retail industry with stores around the globe. A place where exciting technologies, open-mindedness and appreciation are not empty words.
Starting your career at ALDI SOUTH IT
The application process at ALDI SOUTH IT – making applying easy.
When it comes to applying for a job at ALDI SOUTH IT, we've made it nice and easy for you. Here's an overview of the most important information regarding our application process.
Application via online form
All you need for your application is your CV, the final certificate of the last form of education you have completed and relevant other certificates. You don't need to provide a cover letter. 
Telephone interview
If you successfully advance to the next round, you will receive an invitation to a telephone interview within a few days.
Interview
Once you have successfully completed the telephone interview, you will be invited to an interview with an HR recruiter/hiring manager and receive feedback within a few days. Due to the coronavirus pandemic, these interviews are currently often held virtually via Microsoft Teams.
Onboarding
After successfully completing the interview stage, you sign the contract and will go through our individual onboarding process.
Your application documents
What documents do we need from you?
We want to get to know you! And your application documents are the first step. A cover letter is not a required. Your other documents should be preferably be saved as one file, which you can then upload to our application portal. What documents are required for a complete application? We've summarised what is expected.
Curriculum vitae
Leaving certificate of the highest educational level (e.g. apprenticeship certificate, Bachelor/Master certificate)
If applicable, the current grade sheet, if the leaving certificate is not yet available
Job references
Other relevant certificates
What we're looking for, what we have to offer
3D office tour
This is how we work at ALDI SOUTH IT – have a look around our offices