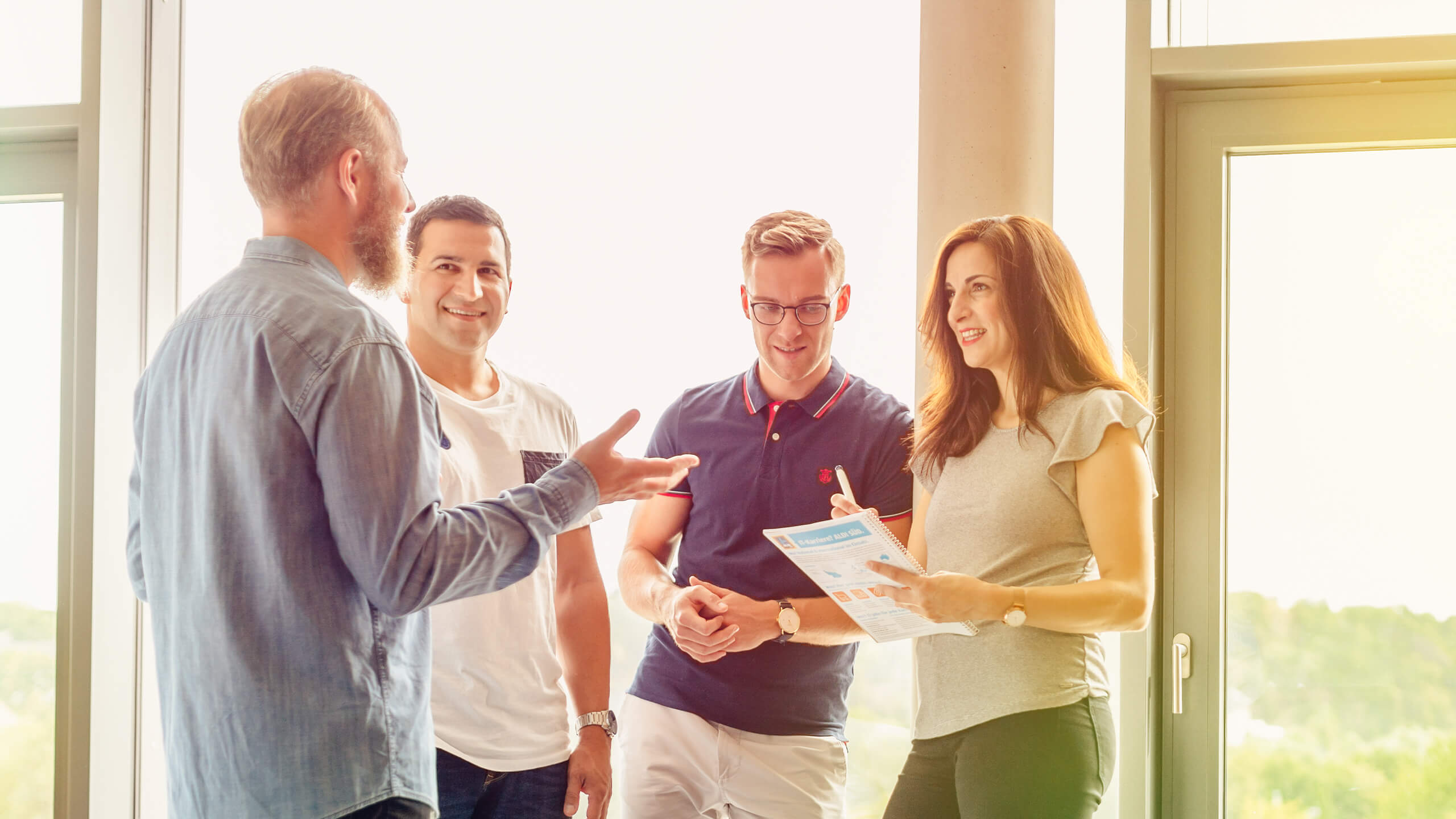 Me, you, him, her – us! Welcome to the world of ALDI SOUTH IT
Working in IT at ALDI SOUTH means one thing above all else: We actively shape the future of our group of companies. We do so with a lot of personal responsibility, creativity and foresight. Communication is particularly important to us. We value personal dialogue both within our immediate team and with other colleagues – and together we find fast and efficient solutions. Friendly cooperation even across hierarchies is second nature to us. And of course we don't forget to have fun. Be a part of it!
Because where you work does matter!
What can you expect from us? How and where will you work? And with whom? What does ALDI SOUTH IT have to offer? What benefits can you expect? And where can you get away from it all? We'll show you! Join us on a short journey and catch a glimpse of ALDI's exciting world of IT.