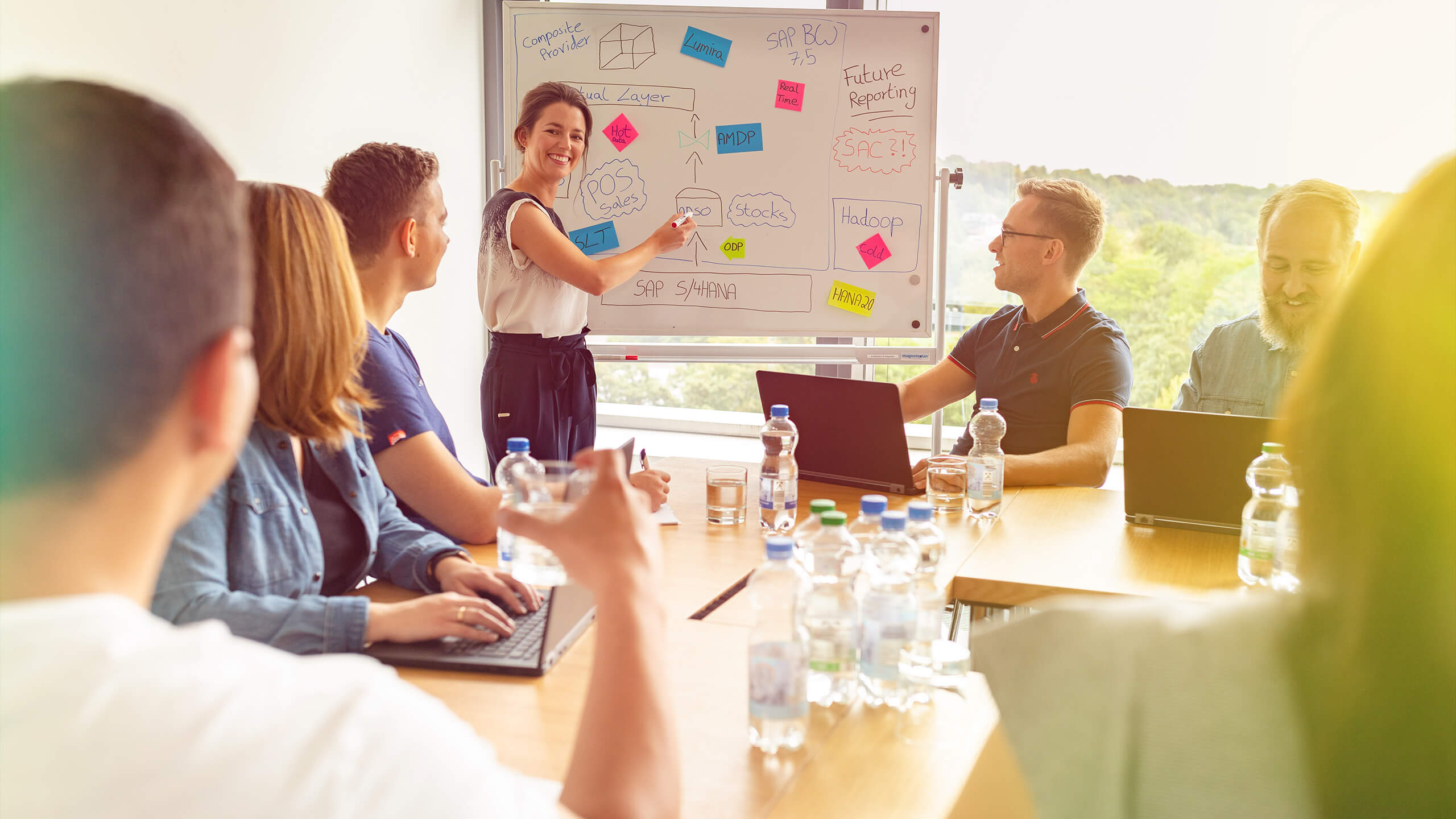 The ALDI SOUTH teams – a force to reckon with
All over the world, the digital transformation is gaining momentum. Big data, the cloud or the internet of things (IoT) as well as modern marketing solutions and communication channels are only some of the challenges that we have to face. Our customers are increasingly using mobile apps and social media and expect us to offer our services via these digital touchpoints. For us, this also means that we must standardise our global application landscape to the greatest possible extent and embed it in a modern IT environment. This is just one of the many challenges that our various IT teams face.
The common thread running through our group of companies
The tasks of our IT departments are as diverse as ALDI SOUTH itself – our primary goal is to drive innovation in order to keep our business competitive and provide our customers and employees with added value. At the business premises of the International IT department in Mülheim an der Ruhr, we develop optimised IT solutions for worldwide application. The national IT department ensures that all IT processes function smoothly nationwide.
Shaping the future of IT – together
On this page, we would like to introduce some of our teams, who are creating one of the most modern IT landscapes in the retail sector – and making ALDI SOUTH fit for the challenges of the future.