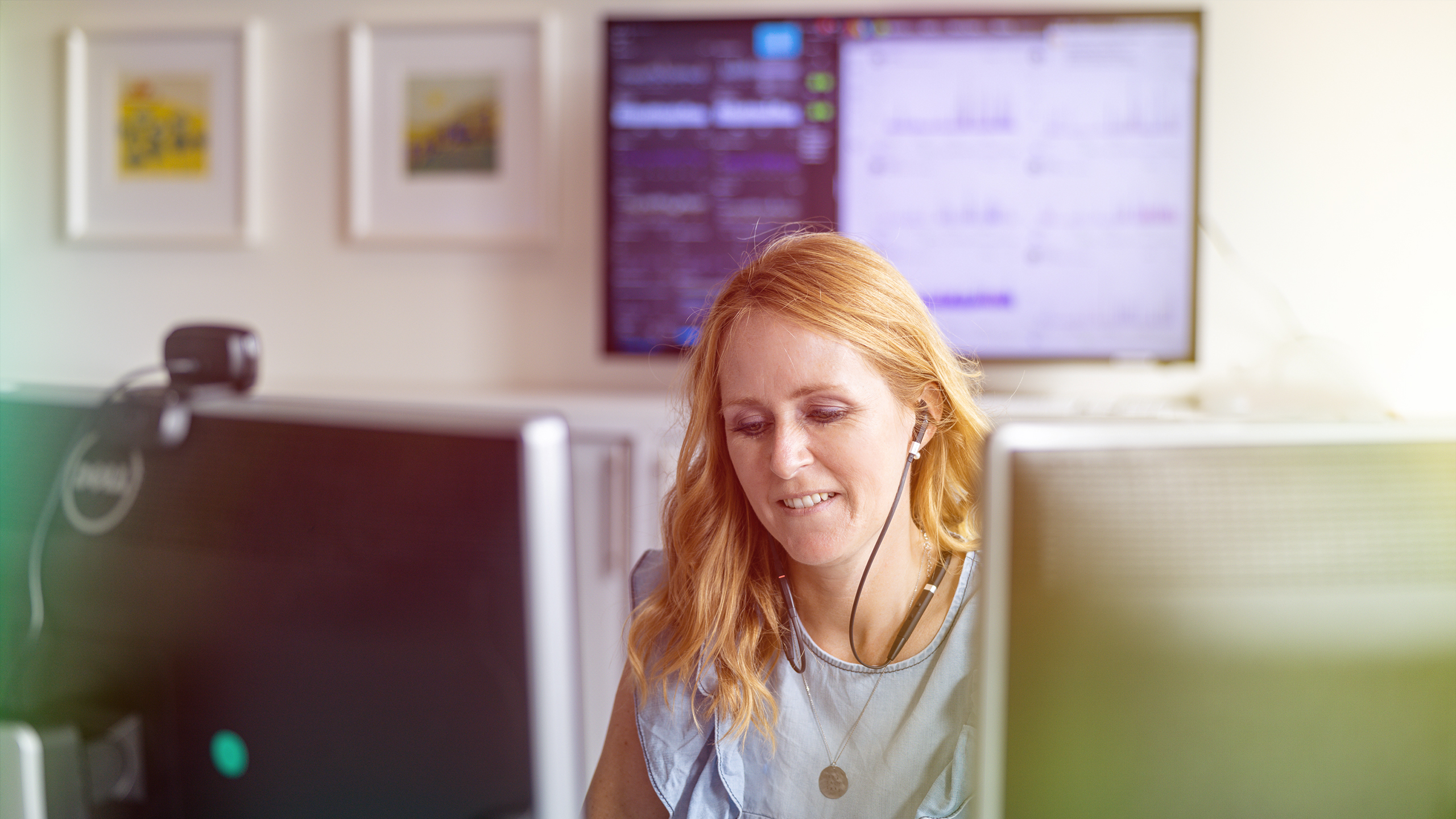 Our tech stack for the digital future
Tools for our vision
At ALDI SOUTH IT, we love technology and the opportunities it offers us. Learn more about the systems and technologies we work with, and more.
SAP Ariba
As a powerful supply chain tool, SAP Ariba provides a multitude of functions. They range from supplier management, tendering and contracting to risk management and procurement activities.
SAP Solution Manager
Our global template consists of a variety of SAP modules. All SAP solutions are monitored via the Solution Manager.
Adobe
Adobe software is being increasingly used for analytics, marketing, web solutions and much more.
ServiceNow
ServiceNow is used to manage all tickets across the company, from technical problems to purchase order requests. In addition, it is used as a knowledge base and in project management.
Ivanti
We use Ivanti to boost our IT productivity by gathering detailed device data and automating the deployment of software and operating systems, which allows us to quickly resolve user problems.
SAP SuccessFactors
We use SAP SuccessFactors to support our employees and enable them give their best. SAP SF manages a variety of the most important HR processes, such as job administration, e-learning and employee feedback.
M365
In our hybrid working environment, the Microsoft M365 suite is the main hub for digital collaboration and teamwork. ALDI SOUTH has fully transitioned everyday work to M365 in almost all areas.
SAP PO
SAP PO acts as a key middleware technology and helps us design and implement integration points for all areas, ranging from the supply chain to our customer-centred processes.
SAP CAR
SAP CAR is used to centrally store all individual sales receipts that are produced in the stores every day.
SAP S/4HANA
The SAP S/4HANA system integrates all ERP functions, i.e. all material and value flows. Connected SAP systems and non-SAP systems are specialised accordingly to provide detailed support for all processes.
Salesforce
Salesforce Social Studio is primarily used as a customer relationship management platform in the Customer Interaction department.
Signavio
The software-as-a-service tool Signavio allows us to capture and manage all processes on one platform. By using Signavio, we have said goodbye to decentralised information that is not always up to date.
LeanIX
LeanIX Enterprise Architecture Management (EAM) facilitates obtaining a 360° overview of all business applications, business functions and IT components.
Technologies we use at work
Discover how the individual technologies are used at ALDI SOUTH IT.
One of the largest IT projects in our company's history
The digitalisation of retail is in full swing and has, of course, created new and exciting opportunities for us to drive change. To be more specific, this means challenging and redesigning all previous processes and systems. It's an enormous undertaking – and one that our international IT department has taken on as part of the ///AHEAD project. Needless to say, a project of this size will bring about many exciting initiatives that will allow you to be a part of something really big!