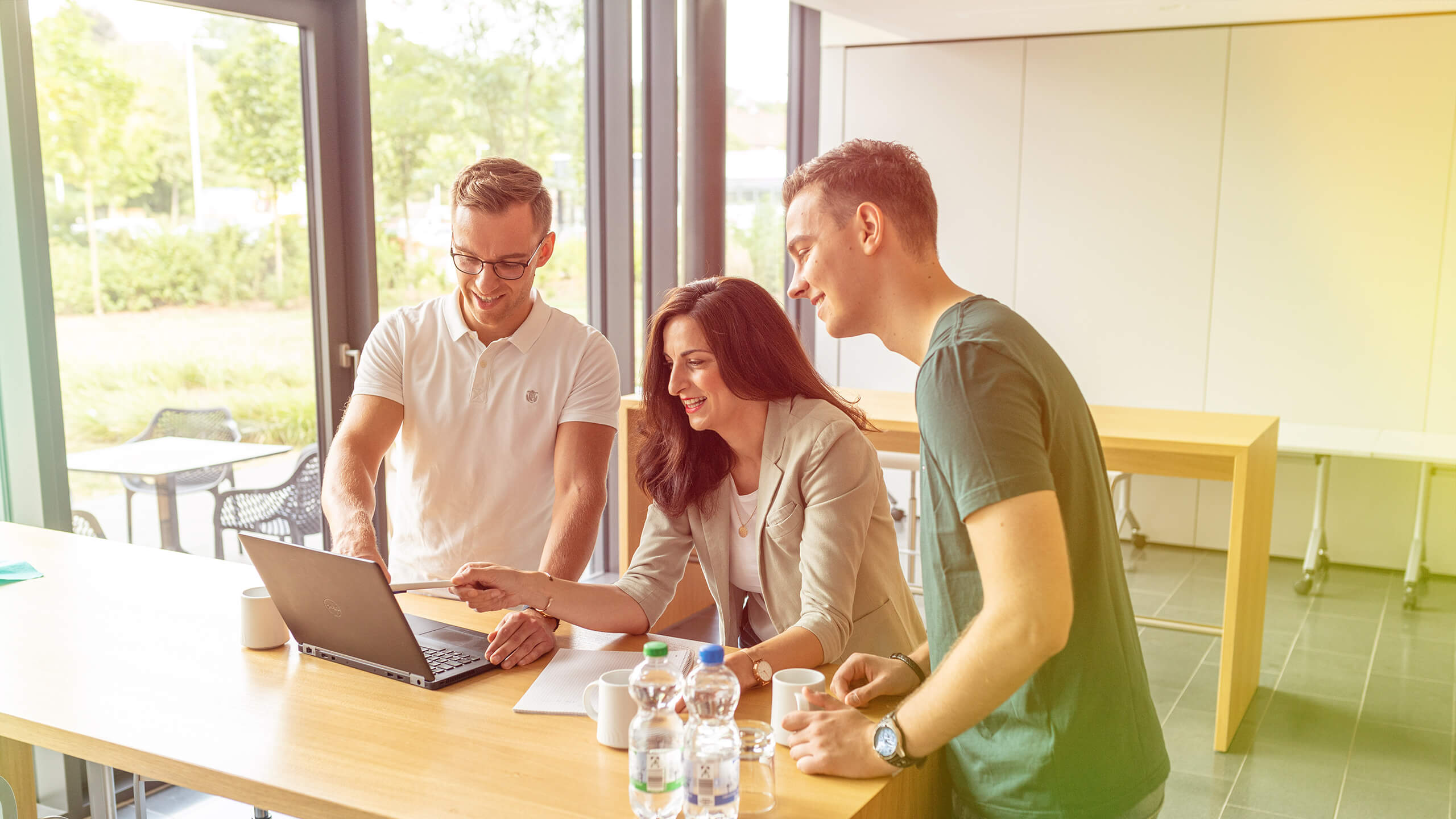 Collaboration is the key to our success
Communication, collaboration and trust are the most important cornerstones for the agile approach of our international colleagues from the business and IT teams. We see diversity as a strength. We're at our best when we interact with perspectives from different professional backgrounds, cultures, countries and genders. Why? Because these perspectives enrich and inspire us, enabling us to break new ground in the process.
Insights into our collaboration
Team spirit drives us to bring our visions to life
See for yourself what this means to us.
Collegiality
We are more than just colleagues and also enjoy spending our free time together.
Internationality
We operate worldwide – cosmopolitanism is part of our DNA at ALDI SOUTH IT.
Ownership
Your project, your idea! With us, you can realise your own vision and goals, both professionally and privately.
Goal-oriented
We approach challenges pragmatically and work in a solution-oriented manner.
An open corporate culture
With us, you can expect an open and appreciative corporate culture in which we are honest with each other. Team spirit means that we always respect each other and accept other opinions. This is how we achieve our goals together.
Learn about more of our values