Hard work, but no appreciation? Not here! Teamwork is a top priority at ALDI SOUTH IT, but we also know the value of each and every employee.Therefore, it's important to us that you feel comfortable at work. With us, you can expect an attractive salary, numerous benefits and great fun. We want you to have prospects to develop, both personally and professionally. That's why we provide opportunities for both and encourage you to take advantage of them. "Good things for everyone": this is our promise to not just our customers, but also to our employees.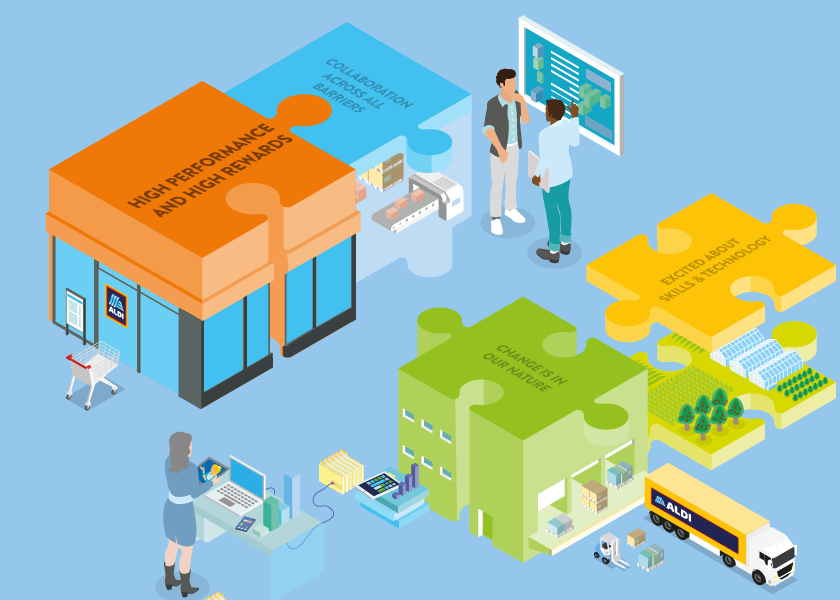 Insights into our benefits
With us, you can feel comfortable
We create a pleasant working atmosphere for our employees so that they feel comfortable with us. What awaits you:
A secure job
You can expect a secure job with a variety of professional development opportunities.
Remuneration
We provide attractive remuneration in line with market conditions. We also offer special benefits, such as Christmas and holiday bonuses as well as overtime compensation.
Professional development
It's not just you who will develop while you work here: as an employer, we are also constantly optimising ourselves and looking at how we can improve and create an even better working environment for you.
Additional benefits
Take advantage of the wide range of benefits that we offer you at ALDI SOUTH IT, such as remote work abroad, holiday and Christmas bonuses and much more!
What our employees have to say
Learn about more of our values